| | |
| --- | --- |
| | ADVERTISEMENT |
| | |
Counselor Releases Fastest-Growing Canadian Companies List
Counselor has released its annual list of the fastest-growing Canadian promotional products companies. At the top is Toronto-based StickerYou (asi/89791), which reports 273% growth from 2014 to 2016. The supplier specializes in colorful stickers, labels, packaging, magnets and decals.
Andrew Witkin, founder and president of StickerYou, attributes the success to recent investments in top-of-the-line die-cut and automation technology, which has garnered new customers numbering in the thousands. "They want no minimums and an easy-to-use online interface to order custom sticky products," says Witkin. "We invest the majority of our profits in more technology and people to better service our customers." He adds that the company is aiming for another 25% increase in gross sales by 2019.
The following are the fastest-growing Canadian companies from 2014 to 2016:
StickerYou, 273% growth
DML Creation (asi/48031), 103%
Bravo Awards Ltd. (asi/41638), 97%
White Paper Office Solutions (asi/359726), 73%
Justin Case (asi/63698), 72%
Redwood Classics Apparel (asi/81627), 41%
Brand Blvd (asi/145124), 23%
BCG Creations (asi/37693), 21%
Genumark (asi/204588), 9%
ASI Releases Most Influential Promo Products in Canadian Provinces
ASI's marketing research department recently asked consumers throughout Canada how their opinion of the advertiser would change if they received a certain type of promotional product. While all promotional products generate positive reactions, there are differences by province. For instance, in two of the biggest provinces of B.C. and Ontario, drinkware is most influential, while in Alberta and the maritime provinces, performance wear is number one. Stay tuned for much more data as ASI market research rolls out the findings from the 2017 Ad Impressions study.
View all the infographics here.
| | |
| --- | --- |
| | ADVERTISEMENT |
| | |
Canadian Promo Industry Veteran Fred Oesen Retires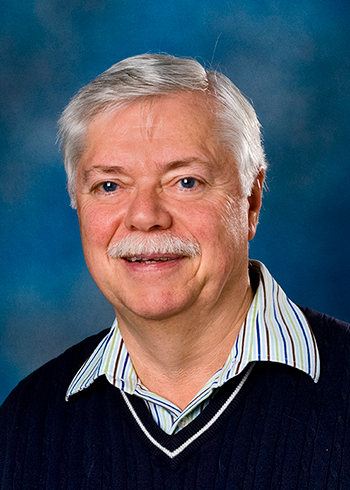 Dozens of industry players from all over North America gathered in Toronto last week to honor Fred Oesen, former president of the Promotional Product Professionals of Canada (PPPC), a proud member of its Hall of Fame, and the former vice president of ASI Canada. After more than 40 years in the promotional products industry, Oesen celebrated his retirement at the Belfast Lounge, clutching his trusty scotch in one hand and embracing friends with the other.

"[My time in the industry] was magical," he says. "I think it's difficult for anybody entering the industry now to duplicate the same degree of friendships that I've formed. It was so much smaller when I started, especially in Canada."

Oesen joined the Parker Pen Company in 1974 as the manager of the specialty advertising division in Canada. He got the job after drinking at a bar (a recurring theme in Oesen's story) with a sales representative who was planning to quit the next day. Oesen called the company at 9 a.m., was transferred to the president and asked to fill the new position. After the president asked how he could possibly know about the opening, he responded, "That all depends on where and who you drink with."

In 1979, Oesen and a partner launched Can-Am Reps, the first multi-line representative company in Canada. "There wasn't a single person in the industry on the supplier side traveling to meet customers on regular basis," Oesen says. "The concept of calling on your customers seemed like a sensible thing to do, so I travelled across the country twice a year and sales increased dramatically."

Oesen later tweaked the idea of representation by forming Task Force Marketing, the first organization to offer U.S. suppliers a chance to visit major markets in Canada through bi-annual seminar tours and networking events. Instead of a solo effort, Oesen traveled with a group and connected suppliers with Canadian distributors, providing full-size end-user catalogues, direct mail and electronic communication along with themed galas at the annual Canadian Association trade show.

Read full article here, plus view photos from the retirement party.

Ontario Premier Proposes Minimum Wage Increase
Ontario Premier Kathleen Wynne has officially announced a number of proposals to implement significant workplace reforms across the province, including raising the minimum wage in Ontario to $15 an hour by 2019. The increase will be phased in gradually, starting in October when it will jump to $11.60 from its current rate of $11.40, followed by an increase to $14 on Jan. 1, 2018, and then $15 on Jan. 1, 2019.

Alberta was the first province to officially pass a minimum wage increase, announcing in September that it will be $15 by October 2018.

The additional proposed reforms include requiring companies to pay part-time, temporary and seasonal workers at an equal rate to that of full-timers; increase minimum paid vacation time to three weeks for employees with five or more years of service to the company; pay workers three hours' worth of wages if their shift is cancelled with less than 48 hours' notice; and offer 10 personal emergency days each year, with at least two paid. The proposals also included steps to easing the process for workers to unionize.

All proposals – apart from the $15 wage increase – come in response to the Changing Workplaces Review, a government-commissioned report on the state of the Canadian workplace released last month that included more than 170 recommendations for reform across Canada.

"Change in the workplace isn't just on the horizon, it's here," Wynne said in a press conference on May 30. "People are working longer, jobs are less secure, benefits are harder to come by and protections are fewer and fewer. In a time of change like this, when the very nature of work is being transformed, we need to make certain that our workers are treated fairly."

In the weeks leading up to Wynne's official announcement, the Ontario Chamber of Commerce asked the province's Legislative Assembly to do an economic impact analysis on the reforms before signing them into law.

"These sweeping changes will tip our economic balance in a profoundly negative way," said Richard Koroscil, interim president and CEO of the Chamber, in an open letter to Wynne. "The implementation of some of the policy options being considered would have the perverse effect of discouraging investment and eliminating jobs, thereby diminishing economic opportunities in Ontario. Politics cannot drive decision-making, evidence must…We support reform where and when it is needed, but we caution against change for change's sake."

Read full article here.

BIC Graphic to Be Sold to H.I.G. Capital, Promises Stability After Sale
France-based parent company BIC Group has agreed to sell BIC Graphic North America (BGNA, asi/40480) as well as its Asian sourcing division to an affiliate of private equity firm H.I.G. Capital for a reported $80 million. Per the agreement, which is expected to be finalized by the end of the month, BIC Graphic's management team will continue to run the business going forward.

"We are excited about partnering with H.I.G. for the next stage of our growth," said Emmanuel Bruno, general manager of BIC Graphic North America, in a statement. "We believe that they are the right partners to support our strategy and invest in our future."

Miami-based H.I.G. Capital, founded in 1993, is an investment firm with $21 billion of equity capital under management and has invested in more than 200 companies worldwide. The firm formerly owned distributor HALO (asi/356000), acquiring the Top 40 company in 2003 through a bankruptcy sale. H.I.G. sold HALO to another private equity firm in 2007 for $62.5 million. H.I.G. also owned U.K.-based Brand Addition before selling the firm this year.


H.I.G.'s current portfolio includes firms in a variety of sectors, including manufacturing, media, healthcare, consumer products and automotive. "We are very excited to partner with the BGNA team," said Camilo E. Horvilleur, managing director at H.I.G. "We believe BGNA is a differentiated leader in a consolidating market due to its compelling customer value proposition. We see tremendous opportunities in the business and are excited to support their growth as they continue to broaden and deepen their customer relationships."


Bruno told Counselor that parent company BIC Group "did consider other offers, but ultimately felt H.I.G. was the best fit" to purchase the division. "Because they acquired us as a complete unit – all three sites in the U.S. and our Asian sourcing group – nothing changes for our customers," Bruno said. "This new partnership will allow us to accelerate planned investments." The acquisition comes after a lengthy review conducted by BIC Group, which Bruno said "ultimately legitimized that North America, along with the Asian sourcing division, was a truly standalone, profitable entity."


Following the acquisition by H.I.G., Bruno acknowledged BIC Graphic's employees, saying he was "amazed by their commitment and fortitude during this long period of ambiguity." Going forward, he also pledged to distributors that BIC Graphic will "continue our ongoing commitment to safety and compliance," adding "we are dedicated to new product development and R&D with regards to improved manufacturing capabilities and printing technologies. We will continue to evolve our business according to our distributors' needs to be a truly valued partner that you can rely on."


Bruno did not provide specific 2017 sales figures for BIC Graphic, saying instead that "results are in line with our expectations for the year." BIC Graphic recently reported to Counselor that its 2016 North American promo products revenue totaled $316.9 million, a 1.3% year-over-year decline.

The Big Squeeze Part II: Distributors Feeling the Pressure
A tech-disrupted marketplace and intensifying client demands are clamping pressure down on distributors, challenging industry firms to adapt like never before.

The oil industry company was dangling a multimillion-dollar carrot before distributors' eyes, but the promo firms were going to have to suffer the stick to get it.

To earn the client's business, distributors would have to navigate an RFP process that would finish up with a reverse auction. The opportunity was huge, though, so a Top 40 distributor threw its hat into the ring. But once the reverse auction began, the competition descended into farce, the distributor says.

Held online, the auction had distributors slinging bids in a desperate attempt to undercut each other for the right to fulfill the oil firm's desired marketing basket, which contained a suite of products. Where bidding began, the Top 40 company's margin would have stood around 25%.

But once the lowballing bonanza reached frenzy, profit eroded to 18% below the distributor's cost. "We dropped out," an executive at the distributor says. "It was clear the competitor was going to try a bait-and-switch if they got the business. We don't operate that way; we operate honestly. And for us to take on the project without making money was obviously pointless. Now, if we don't have a relationship with the buyer where we can engage in some dialog about what we're offering, we don't participate in these auctions."

Unfortunately, distributors say potential customers, especially those with ample spending power, are increasingly trying to force them through the hoops of reverse auctions. Even more frustrating, the rise in auctions is just one of the weights exerting heavier pressure on distributors in a marketplace disrupted by intensifying client demands and growing e-commerce.

More and more, clients are requesting ramped-up rebates, longer net payment terms, consolidated monthly invoices, lightning-quick responsiveness and even full integration with their enterprise resource planning software. The most universal issue, however, is rampant requests for rock-bottom pricing. The demands are often spurred by clients finding merchandise online, and then insisting on match-or-better pricing for products and services that might not be a true direct comparison to what the distributor is proposing in terms of product and service. "We feel clients are taking advantage of our relationship in as many ways as they can," says the CEO of a Top 40 distributorship.

Does any of this profit-sapping angst sound familiar? You might recall "The Big Squeeze: Part I," which appeared in our March issue and highlighted the increased demands suppliers feel distributors are placing on them. Many points on suppliers' lists match distributors' complaints – the pressure just comes from a different place within the supply chain.

In this follow-up story, we give distributors a chance to explain the tensions they're feeling and how they're dealing with those challenges. Plus, we offer up four strategies distributors and suppliers can use to work together to be collectively more successful in the cauldron of 21st century business.

Read the entire article here.

Advantages Releases Distributor Compensation Survey
Distributors are increasingly choosing salary over commission to compensate sales reps. What's behind the shift?

In Chris Sinclair's first year in the promotional products industry in 2003, he logged 50 hours a week as a commissioned sales rep. His entire first year's earnings: $10,000.


Four years later when he and another partner opened Brand Blvd (asi/145124), they paid their reps under a similar model. As the St. Catharines, ON-based distributor continued to grow, Sinclair and company adapted their approach to compensation, striving to create an investment in its people and the team. Finally, earlier this year, each salesperson was earning under the same plan: salary plus commission plus bonus, broken into 60% personal goals and 40% team performance. "It's really advanced our culture and created a team atmosphere," says Sinclair, the company's vice president. "Our plan invests in people because it takes time to build your business. We want to give them a base to get their feet wet. It's hard to attract new hires to 100% commission."


This dawning realization is driving a significant shift in how industry companies attract and compensate their sales reps. The annual Advantages Sales Compensation Survey found that more than half (53%) of all reps and managers are paid through commission-based plans, making them the primary form of compensation in the industry. Four years ago, two-thirds of reps and managers were paid in commission.


What's replacing commission? Salary-based compensation. Four years ago, a quarter of reps and managers were paid in salary only or hybrid salary plans (salary plus commission, salary plus bonus and all three combined). Today, 46% of reps and managers have a salaried position. And the greatest driver of that growth is the prevalence of straight salary, which has reached 18% with an average increase of 3.5 percentage points each year since 2013.

Read the entire article here.




E-Commerce Data Reveals Growth, Buying Trends
More than four in 10 large revenue distributors now report having some amount of e-commerce business, according to 2017 Counselor State of the Industry research set to be released next month. Further, these large distributors (annual sales of more than $1 million) say 24% of their total revenue comes through web-based channels. Among the reasons for the market shift: opportunity. Worldwide online shopping has hit $1.9 trillion, KPMG said in its 2017 Global Online Consumer Report.

The company found an increase in the variety of items available to purchase online due to the convenience of direct shipping and delivery or immediate download. When consumers were asked what factors motivated them to buy online instead of going to an actual store, the top two reasons were flexibility and cost savings.

"As more advances in technology such as blockchain or payment apps emerge, the move to cashless societies will create new ways for retailers and online brands to offer benefits to customers," Willy Kruh, global chair of consumer markets at KPMG, said in the report. "Banks and other payment technology providers, including credit card companies, need to be aware of these changes and join the game, or risk losing their leading positions."

Currently, there is overall growth in e-commerce, but the growth projected for the near future will be driven by millennials. As they continue to enter the workforce, their online spending is expected to increase and surpass all other generations. Millennials are also increasingly end-buyer customers and the primary decision-makers as purchasers for their organizations.

Read full article here.

Staples Promotional Products Europe Changes Name to Marke Creative Merchandise
Staples Promotional Products Europe has changed its name to Marke Creative Merchandise as part of Staples' global restructuring.

"We're still part of the global Staples Inc. business, which means we're consistent, dependable and always deliver," said managing director Lisa Munro in an official statement. "We want to be the team who are there for you whenever you want to go beyond the normal rules for expressing your brand. We provide industry-leading creative support to express your brand's entire philosophy in a fun, bold, clever way. And we're more focused than ever on helping our customers' brands to make their mark."

Munro went on to confirm that the company's structure, bank details, tax information and customer and supplier relationships will go unchanged.

For more information, visit www.markecreativemerchandise.com.

PSI Announces Sustainability Awards
The Promotional Product Service Institute (PSI) announces its Sustainability Awards, which will recognize industry companies in eight categories:
Economic Excellence
Environmental Excellence
Social Excellence
Environment Initiative
Social Initiative
Sustainable Product
Sustainable Campaign
Sustainable Company of the Year
The awards partner is Promo Alliance, a coalition made up of PSI, ASI and Sourcing City, and the ceremony will be held at the Kurhaus Wiesbaden on September 8. For more information, visit www.psi-awards.de.
Supplier Hosts Toy Safety Seminar
Plush toy supplier Soft Stuff Creations (asi/88122) announces that founder & president Lorne Kotzer held an educational seminar on June 2 entitled "8 Misconceptions in Toy Safety" at the company's Surrey, BC, location. Both suppliers and distributors attended the session, which was endorsed by the BC Chapter of the PPPC.
"With excellent intentions, governments have enacted legislations to cover most areas of toy safety," said Kotzer in an official statement. "Some of it is very clear and straightforward, and some of it is often confusing. Toys need to be designed and manufactured using experience, common sense and with the foresight to safeguard against any safety concern that is not covered by current regulation."
For more information, visit www.softstuffcreations.com.
Prime Line Launches PromoSpinners Collection
Prime Line (asi/79530) has launched PromoSpinners, a new collection of fidget spinners along with other toys such as Rubik's Cubes and Tangle Puzzles.
The fidget spinners in the line include Turbo-Boost inserts, bearings featuring a special interlocking system for longer spins and 100 color combinations. Among the available styles are a light-up spinner, custom-shaped spinner and spinner pen.
"We have one of the world's largest inventories of fidget spinners and we're adding new designs all the time," said CEO Jeff Lederer in an official statement. "Prime is the original fidget company with products that embody our tagline – Form. Function. Fun (Fidget)."
All fidget spinners from Prime are also toy-tested by a third-party testing lab and CPSIA-compliant, with a CPSIA tracking number on each piece.
"As new spinners are added to the line, they will be evaluated for appropriate age grading and children's warnings because Prime's focus on product safety and compliance is of the highest importance to us and to our customers," said Jill Rogoz, director of compliance and quality assurance, in an official statement. "We understand that the number of children receiving promotional spinners will be higher than for most of our products, and while our strict compliance protocol is the same as it is for any other children's item, it is especially important for this item."
Watch Prime Line's Fidget Spinner video here. For more information on the line, visit www.primeline.com.
Rate the Counselor Power 50
Counselor is now compiling its Power 50 list for 2017 – our recognition of the industry's most powerful individuals – and we're looking for feedback from you. Click here to see the list of last year's Power 50 and let us know whether you think the members are more or less influential today than they were a year ago. Or if you know of someone who should be on the list but isn't, please write his or her name and company information in the space provided.
Thank you for your input! Rate now – click here.