Gemline Announces Partnership with Thermos LLC
Top 40 supplier Gemline (asi/56070) announced that it has signed a new partnership agreement with Thermos LLC (asi/91110). Gemline will now be the exclusive provider of Thermos-brand vacuum-insulated food and beverage containers within the ad specialty industry throughout the United States and Canada. Gemline's collection of Thermos-branded items will be launched as part of its summer product line effective April 2015.

"Known for its high-quality products and as a distinguished leader in their industry, Thermos will be an invaluable addition to our product assortment," said Bret Clemens, vice president of sales at Gemline. "Partnering with this popular, longtime brand enables us to provide more branding opportunities and inspiration to our customers. We are excited about this new partnership and are confident that our customers will share our enthusiasm."
For Thermos, the deal represents the company's expansion in the promotional products space. "As Thermos continues to grow in our various retail channels, partnering with a promotional products supplier such as Gemline would help promote growth in this market as well," said Julie Ryan, senior vice president of sales and marketing for Thermos LLC. "Gemline has a proven track record of providing excellent customer service and is able to meet the demand of those hot rush orders that the industry has become accustomed to. We are excited to see where Gemline takes our brand in the promotional products industry."
With more than $90 million in annual sales, Gemline ranks number 17 on Counselor's Top 40 list of the largest suppliers in the industry.
ADVERTISEMENT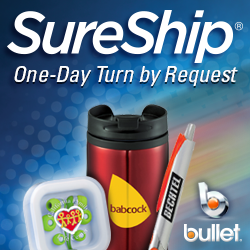 WorldSource Releases New Logo
WorldSource, the custom and overseas sourcing division of Polyconcept North America, has released a new logo in various colors that represent the wide variety of customization and decorating options available from the division. Since 2003, WorldSource, which services both Leed's and Bullet customers, has offered pricing advantages on large quantity orders, and diverse customization options on popular products.
"It was important that our logo be as creative as the custom branding possibilities we offer our distributors," said Val Kerlin, manager of WorldSource. "We feel this caps off a complete refresh of our services, which now include everything from expanded FOB points to enhanced virtuals and guaranteed 24-hour turnaround on estimates." View custom ideas from WorldSource at www.pinterest.com/yourleedsworld. For more information, visit www.pcna.com.


In Memoriam: Bill Smith, Smith & Smith Advertising
Bill Smith of Smith & Smith Advertising in Ontario passed away from cancer on March 6. His career in the industry stretches back to the mid-1970s when he worked for Curtis Leggo Agencies in Vancouver, co-owned by Michael Curtis and Ron Leggo. He returned to Toronto in the late 1970s and founded Smith & Smith Advertising with his son Dean, who sadly predeceased his father in 2008.
Bill is survived by his wife Pat in London, ON, where they resided for the past eight years. He was an avid jazz fan, loved his scotch and golf, and shot a respectable game of pool. His many "old pals" will miss him dearly.

ADVERTISEMENT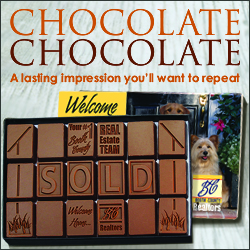 Take the State of the Industry Survey
Counselor is currently polling professionals in the industry – both distributors and suppliers – to find out how the market did in 2014 and to get impressions on where the industry is headed in 2015. We need your input. Please take some time to click the appropriate link below and complete the annual State of the Industry survey. Your responses will remain anonymous, and you'll be helping to create Counselor's annual State of the Industry report.
Distributors, click here to take the distributor State of the Industry survey. Suppliers, click here to take the supplier State of the Industry survey.
ADVERTISEMENT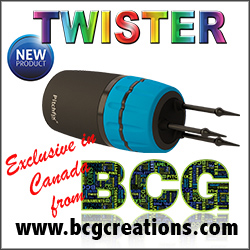 2015 Best Places to Work Nominations Now Open
For the eighth year in a row, Counselor is setting out to identify the industry companies that employees simply love to work for. These are the distributors and suppliers that have a loyal work force and that provide a work environment which employees want to go to every morning.
Counselor will be unveiling its annual Best Places to Work list later this year at the third annual Best Places to Work Conference in September – it will undoubtedly include an elite list of industry companies. Do you want your company to be considered? Getting involved is easy – and it's completely free to participate. The only necessary qualification is that a company has at least 10 employees.
To nominate your company, or any others in the market that you think deserve to be recognized, simply click here. Also, there's no risk to participating. Only the honorees – those companies with the best scores from the survey – will be published in Counselor.
So, don't delay. Click here to register your company to be considered for one of the most exclusive lists in the ad specialty market: Counselor's Best Places to Work.
Vote Now for Counselor Product Design Awards
The results are in: Counselor magazine has selected the finalists for its annual Product Design Awards. Here's where you come in. Please click here to vote for the products that you think are the best designed, considering both aesthetic appeal and functionality. You can select up to three products in each of the 13 featured categories. It only takes a few minutes, and your input is very important to us!
The winners will appear in the June issue of Counselor. Thanks very much for your help.