ADVERTISEMENT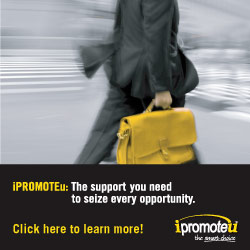 Hub Pen Recognizes Top-Performing Canadian Sales Rep
Counselor Top 40 supplier Hub Pen Co. (asi/61966) has announced that Chura Sales Ltd. is the Top-Performing Canadian Sales Representative for 2012. Chura Sales achieved Largest Sales Dollar and Sales Percentage Increase last year, and was the overall top performer among eight multi-line representatives in Canada. Owners Dave Chura and Ken Greatrex, who represent the Saskatchewan, Manitoba and Western Ontario territory, were officially recognized at Hub Pen's annual Canadian Sales Meeting on Jan. 29 during the PPPC Show in Toronto.
"Dave and Ken have only been with Hub Pen for a short time, and they've already exceeded our expectations," says Mike Fleming, vice president of sales. "They've been very well-received in Canada, and we're pleased to have them on our team."
Contact Dave Chura at churasales@mts.net and Ken Greatrex at kgreatrex@mts.net.
ADVERTISEMENT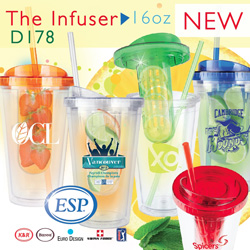 iClick Launches Canadian Program
iClick (asi/62124) has launched its new Canadian program, which establishes Toronto and Vancouver FOB points and includes brokerage fees and duty in USD pricing. PRG Multi-Line, led by Neil Mihan, will represent iClick in Canada. All USB drives and pens will be available to ship within three to five days, and Canadian distributors will be offered iClick's services such as NextDay ReadyShip, $2,000 USD ReadyCredit, one-hour turnaround on quotes and virtual mockups.
"Our goal at iClick is always to make it easier to do business with us," says Reggie Gonzalez, director of sales. "And with our new Canadian program, we're now making it easier for our Canadian distributors to work with us."
For more information, visit www.iclick.com.
Vote for the Wearables Top Decorator
Voting is now underway for Round 2 of the Wearables Top Decorator competition. This time, competitors were challenged to come up with their best special effects design. Click here to vote for your favorites. Hurry - voting ends on Monday. And be sure to check out the April/May issue of Wearables to find out the results.
ADVERTISEMENT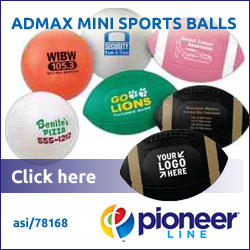 Talbot Promo Featured in Canadian Business Publication
Business London magazine has featured Talbot Promo (asi/341500) and its current business expansion efforts in a recent issue. Steve Levschuk, president of the company, is currently looking to hire independent salespeople in an aggressive growth strategy. The article features Pete Thuss, former owner of What's Up Clothing Co., who recently sold his company to Levschuk and is now an independent sales representative for Talbot. To read the entire article, visit http://tinyurl.com/cb53pey. Contact Steve Levschuk at slevschuk@talbot-promo.com and Pete Thuss at petey@talbot-promo.com.