Welcome to the latest installment of ASI's e-newsletter for the Canadian ad specialty market, Promogram Canada.

We've received such positive feedback from readers regarding the initial editions that we plan to continue culling together industry news that affects ad specialty suppliers and distributors in the Canadian marketplace.

Please don't hesitate to e-mail me directly with any news pertaining to your company, such as mergers and acquisitions, new hires, awards and accolades received, creative client promotions or new product launches. You can reach me directly at (215) 953-3323 or mbell@asicentral.com.

ADVERTISEMENT
Toronto Bans Single-Use Plastic Bags

In an unexpected decision, legislators in Toronto have passed a measure that will soon prohibit city retailers from providing "compostable, biodegradable, photodegradable or similar" single-use plastic bags to customers at checkout. The ban, set to go into effect on January 1, 2013, is by far the most sweeping action against plastic bags taken in any Canadian city. "These bags are junk," said City Councilor David Shiner, who supported the ban. "They end up in the same place, blowing around the streets or in a landfill."

The surprise vote came after Toronto Mayor Rob Ford asked the city council to end an unpopular five-cent tax on plastic bags that was already on the books. City councilors struck down the tax, but then agreed in a last-minute motion to ban single-use plastic bags entirely. Ford believes the measure will face legal opposition and has spoken harshly about the council's actions. "I don't think it is going to hold up in court," he said. "You can't tell people they can't give out plastic bags. To me it's ludicrous. This just hurts the taxpayer. It hurts the economy. It hurts everybody."

It appears unlikely, according to Ford, that Toronto's city council would re-open discussion about the ban, an action that would require the support of 30 legislators, or about two-thirds of the legislative body. It's quite possible, Ford claims, though, that the city of Toronto could be sued by interest groups - like the Canadian Plastics Industry Association - because of the lack of consultation before the sudden measure, which passed June 7 in a 27-17 vote.

Introduced by city council in 2009, Toronto's bag tax was intended to cut the amount of plastic deposited into landfills. City officials say plastic-bag usage has dropped 53% since then, as consumers have opted for paper bags or reusable totes.
Superex Makes Top 10 Fastest-Growing Supplier List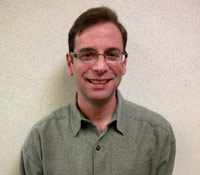 Michael Gisser, executive vice president of Superex (asi/90231), based in Toronto, talked to PromoGram Canada about his company's anniversary, current product offerings and making the Top 10 Fastest-Growing Supplier list.
PromoGram Canada: Please give us some brief background on your company.
Michael Gisser: This year, we're celebrating Superex's 60th anniversary, and we're still one of the premier companies in North America for developing original safety, automotive and travel products. We're proud to offer innovation, import expertise and guaranteed product quality for our distributors. Recently, we made Counselor's Top 10 Fastest-Growing Supplier list, we had an honorable mention for our 10 LED Headlamp in the Counselor Product Design Awards, and we were nominated for Promo Marketing's 2012 Supplier Excellence Awards in the Automotive & Tools and Safety niches.

PC: What are your areas of expertise?
MG: We're an award-winning supplier, and our team truly cares and can handle the details. Our product lineup includes several categories of safety products and kits including automotive, home, preparedness, first aid and seasonal selections. Our items are multipurpose and offer what we call "meaningful everyday" value. We also pioneered custom safety kits exclusively for our market with "build-your-own" flexibility to suit any need or budget. We're the original provider of power stations in our industry and, being one of the last domestic manufacturers of air fresheners, we have just introduced Aromatherapy for Cars. We've been producing air fresheners for over 30 years, so we have a long history. Like most products, they're now largely produced overseas because of reduced cost, but there's a price to be paid in quality and assuredness. We still use thick quality board at 85 mil, which is more resistant to warping than thinner material, and our inks are nontoxic and fade-resistant. Our fragrances are high-quality and nontoxic, and will last at least two to three months. We know that buyers will pay a little more for a better-quality product and the flexibility to avoid long lead times. 

PC: What are your current offerings and hot sellers?

MG: We're seeing upward trending of automotive tools because of added utility and design innovation. For example, the tire pressure gauge is popular because of the outcome-based value of safety and economy. It's almost as important as tuning your car or filling the gas tank, so it, and the customer's message, come out often and are in the right place when needed. We also offer a Safety Hammer Multi-Tool with Digital Tire Gauge that features a contemporary design, easy digital readout and nine everyday uses. It's one of our best-selling products.

We've noticed that nontraditional automotive products such as PowerStations have been overlooked, because often people regard them as useful only to mechanics and attractive only to men. But now, there's a wider selection, newer lightweight designs, easier and friendlier operation and a multipurpose, everyday functionality that have made them essential for everyone, including young drivers. They include not only booster cables, but also compressors for inflating sports balls, bicycle tires and pool toys, in addition to tires, and their power outlets can charge 12-volt auto products, household appliances or cell phones and tablets. They will even prevent "stranger danger" by boosting your battery from inside your car. We're the original provider of PowerStations to our industry, and we still offer the widest design selection available.

PC: Congratulations on becoming one of the Top 10 Fastest-Growing Suppliers! What's behind the growth?

MG: Feeling safe is one of the strongest motivating forces and is not limited to any specific market. Although our products may be less familiar than the traditional pen or hat, they wow customers by showing them that they matter as much as their business matters. We also feel that automotive products protect and/or enhance cars, which are one of our most important and expensive investments. Distributors recognize the unlimited potential of this product category because they understand the efficacy of automotive products. They can be either functional or decorative, but either way they appeal to a broad audience, because almost everybody drives or has access to a vehicle; they offer repeat visibility, because driving occurs every day; and they provide a focused environment free of advertising clutter.

PC: What are your plans for the rest of the year?
MG: This year we have the honor of being amongst the Top 10 Fastest-Growing Suppliers. Our ultimate goal is to be included in the Top 40 Supplier list by continuing to provide the most current and innovative products and services to a distributor base that continues to grow. Right now we're working on our next innovative product introductions for the fall.