MESSAGE FROM MICHELE
Welcome to the latest installment of ASI's e-newsletter for the Canadian ad specialty market, Promogram Canada.

Please don't hesitate to e-mail me directly with any news pertaining to your company, such as mergers and acquisitions, new hires, awards and accolades received, creative client promotions or new product launches. You can reach me directly at (215) 953-3323 or mbell@asicentral.com.

Q&A With Brian Shippam, PPPC's 2013 Hall of Fame Inductee

Brian Shippam, president of Shippam & Associates (asi/325850), based in Winnipeg, Manitoba, will be officially inducted into the PPPC Hall of Fame at the awards dinner during the national show at the end of the month. Shippam talked with PromoGram Canada about his professional background, lessons learned and where he thinks the industry is going in the future.

PromoGram Canada: How long have you been a member of the industry and what's your background?
Brian Shippam: I've always been a distributor. I started in the industry 35 years ago, and after a year and a half with one company I bought an existing one called E. Gordon Lowen. A year later, I changed the name to Shippam & Associates.

PC: What are your favorite aspects of the industry?
BS: I love the people, as well as the relationships with suppliers, other distributors and our customers. We've been lucky enough to align ourselves with some really great people, and we've done business in every province and almost every state. We're helping every customer run their business better. I've never had a boring day. I've enjoyed virtually every day in this business for the last 35 years. I got to know people after my first convention in Ottawa and I'm still friends with them. We used to travel all across Canada for the trade shows, and I saw places and met people that I never would have otherwise. Then we would go skiing with them, so you become even closer. And then when you have a problem, you call them and they offer advice and solutions. I've had fun the whole time.

PC: What are some lessons the promotional products industry has taught you?
BS: At my first convention in Ottawa, an American industry member hosted an educational session on creativity. He said it's important to learn how to take something that's gone wrong and turn it into a positive. You sometimes have bad days - you miss a date, or an imprint comes out wrong. But if you look at it closely enough, you can always turn it into a positive.

PC: In your opinion, how does the future of the industry look over the next several years?
BS: Our products have gotten better and more professional-looking, and they will continue to do so over the next years. Apparel really helped in this department. Also, markets like law firms never used to buy promo products; now, they go for nice golf shirts and high-end items. What we'll have to watch for is if the industry can continue to convince people that targeted promo products are worth their advertising dollars. We have to keep persuading them that it's a better investment than traditional media, like radio and TV.




ADVERTISEMENT
ADVERTISEMENT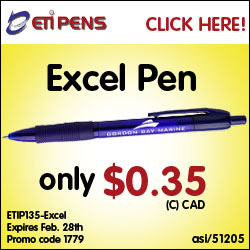 Debco Turns 30

Debco (asi/48885), based in Concord, Ontario, celebrates 30 years in the industry in 2013. To mark the milestone, the company will celebrate its roots at trade shows in North America throughout the year, including champagne toasts, and will continue to release products in line with popular designs and trends.
"We've made advancements in technology, decorating, product development, service levels, production and just about every other facet of the company," says owner Stan Gallen. "The one thing that has remained a constant is the heart that we put into what we do."
Adds Alex Morin, executive vice president of sales & marketing: "Debco has thrived for 30 years because our people believe in the company vision. Everything we've ever done revolves around a desire to exceed expectations. It's that simple."
For more information, visit www.debcosolutions.com.
ADVERTISEMENT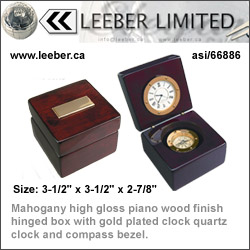 PRG Multi-Line Announces Counselor Distributor Choice Awards
PRG Multi-Line (asi/825102) has announced that five of its lines won 2013 Counselor Distributor Choice Awards at the ASI Orlando Show in early January:
Showdown Displays (asi/87188): "Signs & Displays" and "Banners, Flags & Pennants"
SnugZ/USA (asi/88060): "Health & Safety" and "Lanyards & Badge Holders"
Ariel Premium Supply (asi/36730): "Stress Relievers"
ETS Express (asi/51197): "Drinkware - Plastic & Other"
Vantage Apparel (asi/93390): "Best Decorated Apparel"  
For more information on these lines, contact Neil Mihan at neil@prg.ca, Maija Gullo at maija@prg.ca and Lisa Casey at lisa@prg.ca.
ADVERTISEMENT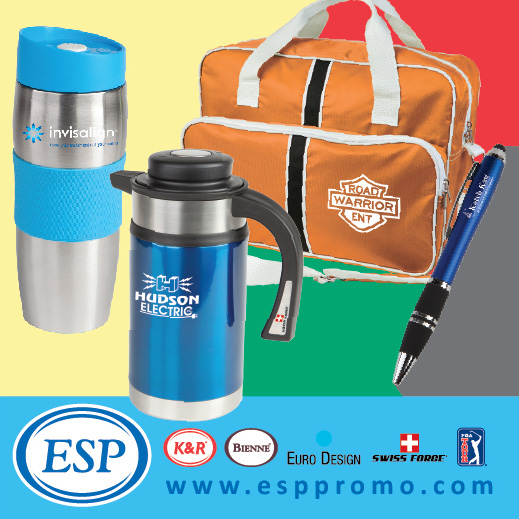 Starline Partners With Annick Laroche; Presents Sales Awards
Cindy Soles, vice president of sales at Starline Industries (asi/89213), has announced a new partnership with Annick Laroche and her new multi-line agency, Pro-Dev. Laroche has represented Starline in North Shore Quebec over the past year, and the partnership became official on Jan. 1. Annick Laroche can be contacted at info@pro-dev.ca.
Additionally, in December, Starline Industries held the company's annual Sales Meeting where Outstanding Sales Awards were given to two individuals, based on growth and feedback from partner distributors.
Sonia Caltagirone, who represents Starline Industries in Ontario, from Niagara Falls to Windsor, won Best House Representative for the second consecutive year. Caltagirone has been a Starline rep for almost six years. Additionally, Agence Sportive CL, representing Eastern Quebec, was named Best Multi-Line Agency. While this is Agence Sportive CL's first year with Starline, the company has been a multi-line representative for 16 years. For more information, contact Cindy Soles, vice president of sales, at csoles@starline.com.