Welcome to the latest installment of ASI'e-newsletter for the Canadian ad specialty market, Promogram Canada.

We've received such positive feedback from readers regarding the initial editions that we plan to continue culling together industry news that affects ad specialty suppliers and distributors in the Canadian marketplace.

Please don't hesitate to e-mail me directly with any news pertaining to your company, such as mergers and acquisitions, new hires, awards and accolades received, creative client promotions or new product launches. You can reach me directly at (215) 953-3323 or mbell@asicentral.com.

ADVERTISEMENT
PPPC Announces Its Image Award-Winners at Its National Show

Held this week from January 16-20, PPPC's annual trade show - the largest promotional products event in Canada - had robust distributor attendance and showcased the association's top honors, the Image Awards. Here is a partial list of the award-winners. An expanded list and interviews with select award-winners - including Debco's Owner and Senior Vice President of Sales and Marketing, Stan Gallen, who was inducted into PPPC's Hall of Fame - will be covered in the next issue.

Distributor of the Year:
National: Genumark Promotional Merchandise Inc.
Eastern: Gagnon Levesque Inc.
Western: Image Group Inc.
Central: Accolade Promotion Group
Supplier of the Year:
Gold: Leed's
Silver: Spector & Co.
Bronze: Ash City Worldwide 

Best Supplier Website:
Gold: Leed's
Silver: Ash City
Bronze: Debco 

Best Distributor Self-Promotion:
Gold: Jay Everett, Clear Marketing Inc.
Silver: Jay Everett, Clear Marketing Inc.
Bronze: Scott McKenzie, BrandAlliance

Supplier Sales Rep of the Year:
Gold: Julie Cates, Spector & Co.
Silver: Chad Maybury, Trimark Sportswear Group Inc.
Bronze: Gerry Paxton, Spector & Co. 

The 2013 PPPC Show will be held from January 28-February 1. For more information, go to www.promocan.com.
Starline Lauds Its Top Performers

During its annual sales meeting, Starline Industries recognized select staffers for exceeding expectations throughout the year, as evidenced by sales growth as well as feedback from its partner distributors.

Cindy Soles, vice president of sales, presented Sonia Caltagirone, representing Starline Industries in Ontario from Niagara Falls through to Windsor, the award for best house representative. "Sonia has been a loyal and outstanding representative for Starline for almost five years," Soles said. "She has built and maintained great relationships in her territory."

Dave Chura and Ken Greatrex of Chura Sales, representing Manitoba and Saskatchewan, won Starline's award for best multi-line rep agency. "Chura Sales has been representing Starline for over 12 years, and its relationships, professionalism and large growth in its territory has contributed to this much-deserved award," Soles said.
Top of the Line Sportswear's Cumming Earns First MASI in Canada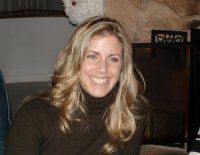 Kathryn Cumming, manager at Toronto-based distributor Top of the Line Sportswear (asi/345397), recently completed her MASI and became the first Canadian in the ad specialty industry to do so. She talked to PG Canada about her experiences with industry education and the role it plays in her business success.

PG Canada: What is your area of expertise in the industry?

Kathryn Cumming: Since I work at a small business, I have been fortunate to be able to wear many hats. I have done everything from customer service to bookkeeping to HR. One of the things I love to do for our clients is "shopping" for them. When I can help them find the best and most interesting promotion to fit their program and give them a better ROI than they expect, it makes my day.

PG Canada: How many years have you been in the industry?

KC: It's been just over eight years, and I've worked at Top of the Line for the entire time.

PG Canada: What was the most valuable course you took in ASI's education program?

KC: I would be remiss if I said that there was only one course that was valuable. Acquiring knowledge improves our ability to think, to look at situations from multiple points of view and to come up with appropriate solutions. Taking a balanced selection of ASI's courses has taught me to ask better questions, to improve our clients' advertising and marketing programs and to be more efficient with utilizing my resources. When we hire someone at Top of the Line, we have them start with the online learning courses in the Required Distributors Success track to give them a better grasp on the ins and outs of our industry.

PG Canada: How long did it take you to obtain your MASI?

KC: I completed my BASI on March 9, 2011, and continued with the education from that date, including ASI New York in March 2011. I completed the MASI in December, so it took me about nine months.

PG Canada: Why do you think education is important for this industry?

KC: When you're educated in a particular area, it means you have access to optimal states of mind regardless of the situation you're in. You're able to perceive accurately, think clearly and act effectively to achieve self-selected goals and aspirations.

I believe that the more educated we are as professionals, the more it will help people outside our industry to see us more as comprehensive sales consultants and not just as commodity sellers. If everyone, including the buyers, saw us in that light, it could elevate our industry to another level and change people's perceptions.

PG Canada: Why do you recommend ASI education to others?

KC: We are privileged to have so many courses available to us so we can stay up-to-date with current trends and marketing tips, as well as industry basics like sales skills and fabrics/decorating options. Technology is also changing our industry and how we do business; if we don't stay on top of it, we can easily get lost. ASI education has made me better prepared to serve our clients and to have clearer insights toward our industry. 
Superex Launches New Line

Superex Promotional Products, a leading source of automotive and safety-related products for the North American retail market since 1952 and an award-winning promotional products supplier since 1995, has launched its new Home Safety Collection featuring the Kidde Brand, the world's largest manufacturer of fire-safety products. "Feeling safe is one of our strongest motivating forces, and safety products are our specialty," says Michael Gisser, the company's executive vice president. "We have been providing original safety and preparedness products for over 60 years. The home is the very best setting to demonstrate that safety products reach beyond traditional safety programs by touching everyone in any market."

As studies show that in Canada, a household fire is reported every 30 minutes, Superex now offers residential smoke alarms, carbon monoxide alarms, fire extinguishers, escape ladders and ideal life safety combinations. For more information, e-mail Michael Gisser at mgisser@superex.com.