Welcome to the latest installment of ASI's e-newsletter for the Canadian ad specialty market, Promogram Canada.

We've received such positive feedback from readers regarding the initial editions that we plan to continue culling together industry news that affects ad specialty suppliers and distributors in the Canadian marketplace.

Please don't hesitate to e-mail me directly with any news pertaining to your company, such as mergers and acquisitions, new hires, awards and accolades received, creative client promotions or new product launches. You can reach me directly at (215) 953-3323 or mbell@asicentral.com.

ADVERTISEMENT
Stress Ball Contract Cancellation Could Impact Buying Habits

The effect of Defense Minister Peter MacKay's decision two weeks ago to cancel a contract for 20,000 orange stress balls could be big, according to some industry experts.

Raman Agarwal, president and CEO of Ottawa-based Akran Marketing (asi/115329), said the decision set a precedent for the industry "big time," noting that once managers and directors in government saw the news, all federal government promotional purchasing was put on hold. "I know that for a fact," he said.

Agarwal, whose company is a major supplier to the Department of National Defense, said a new supply chain arrangement with the federal government made it possible for Public Works and Government Services Canada to announce bids through MERX, a website that connects suppliers with buyers and allows bids on public-sector contracts. He said only people in an existing supply chain could bid, however. "This opened a can of worms for those who are not on the supply chain arrangement or are jealous of federal government purchasing polices," Agarwal said.
The original contract from the Department of National Defense was cancelled soon after MacKay got wind of it.

"Minister MacKay instructed officials to immediately cancel this unnecessary expense of taxpayer money," Jay Paxton, a spokesman for MacKay, wrote in an e-mail, according to the Ottawa Citizen. The contract stated the stress relievers would be needed by the end of March, prior to the start of the new fiscal year. Others in the industry, however, do not share Agarwal's sentiments.

Brant Boytinck, president of Calgary-based Douglasbridge International Inc. (asi/50710), a large supplier of stress balls in Canada, said the cancellation had little impact on his company. "I heard about it only in the fact that I had several distributors ask for a quote on it, and then one of them came back to me and said it actually had been cancelled - and then, of course, others followed," Boytinck said.

Steve Levschuk, president of London, Ontario-based Talbot Marketing (asi/341500), said he was not aware of MacKay's decision to cancel, pointing out that the decision will not affect his business at all, and further, he did not think it said anything about the industry as a whole.

The purpose of the stress balls is still unclear, according to the Ottawa Citizen. But, Canada's military has been facing relatively stressful conditions, including a spy scandal and the end of a nine-year combat mission in Afghanistan. In addition, the defense department is looking at budget cuts in response to a push from the federal government to cut 10% of its costs throughout. - By Mariana Heredia
ADVERTISEMENT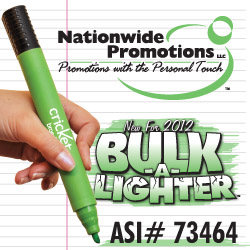 BCH Unique Acquires Noteworthy Award Division

Supplier firm BCH Unique (asi/37701) recently announced that it has acquired the awards division of Counselor Top 40 supplier Noteworthy (asi/74360). BCH, which is based in Canada and has shipping points in St-Martin, Quebec in Canada and Jackman, ME in the U.S., says that it will keep Noteworthy's award line in Amsterdam, NY. While financial terms of the deal were not released, the transaction provides BCH with another shipping and manufacturing location in the U.S.

"This acquisition further demonstrates our commitment to expanded capabilities for high-quality custom and stock products through our distribution network and offers our customers a complete line of products," said Annie Breton, sales manager for BCH.

BCH says that this deal helps it toward its vision of becoming a full-service awards and recognition solutions provider, since it can now offer both custom and in-stock products in a variety of materials. Customer service for Noteworthy's awards products will now be handled by BCH's service team at its headquarters in Canada. BCH was founded in 1975 and serves the Canadian and American ad specialty markets.
Profile of PPPC Hall of Famer, Debco's Stan Gallen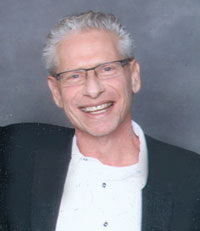 Giving up isn't an option for Stan Gallen.

"I'm 55. I play hockey two nights a week," Gallen says. "I'm a fitness freak just so I can play hockey. I'm absolutely crazy over it."

That attitude of determination has helped Gallen succeed in the promotional products industry for the past 26 years. Gallen is the owner and senior vice president of sales and marketing at Debco (asi/48886), a family-owned promotional product supplier in Ontario. He has traveled thousands of kilometers across Canada and prides himself on his ability to build relationships with clients.

And on Jan. 18, Gallen was inducted into the Promotional Products Professionals of Canada Hall of Fame. "It's validation of a career in which you made a difference," he says. "I went a path less traveled. While everyone was out after a big trade show drinking and partying and doing whatever you do, I'd be in my room answering quotes."

He graduated from McMaster University with a bachelor's degree of arts in sociology in 1979, and two years later, he graduated from Brock University with a bachelor's degree of business administration. Gallen got started in promotional products when a representative from a bag supplier company taught him about the industry. He became a full-time employee at Debco in 1986.


ADVERTISEMENT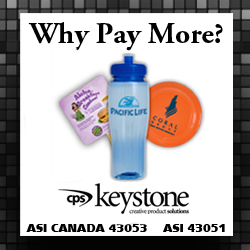 "I quickly started to go out on sales calls and book appointments," Gallen recalls. "I would send boxes of free samples ahead." He would go on the road and have about 40 confirmed appointments with distributors every week. But after a while, Gallen found that distributors weren't always receptive to sales pitches unless they were interested in the samples. "So I took the tact of educating and bonding and talking to them on a different level, talking to them about their needs, educating about what we could do as a supplier without the product actually being shown or discussed."

Gallen realized something about his meetings - he was selling goodwill more than anything else - and likens his sales pitches to a farmer planting crops in the fall. "You never know what you're actually going to harvest," Gallen says. "That was in the initial days. I traveled everywhere - everywhere that someone would open a door and let me in. I would plant ideas and try to sell myself as a guy you could go to should the need arise for something that was in my product line."

And come spring, Gallen began to see the orders roll into Debco. Gallen took many more trips - which he called "Gallen on the Go" - to meet distributors and build relationships, but he stopped for a time until his 2011 trip, a cross-country tour to attend prearranged meetings with more than 200 distributors. He visited nine different provinces and traveled 5,000 kilometers - and didn't take a single sample.

"It was just going in and saying thanks for giving us the business," Gallen says. "In business, people rarely come out and say thank you. I know the owner of your cable company doesn't knock on the door and say, 'Just wanted to say thank you for using us,' but I did that."

Terie Craig, a partner and the owner of CYA International in Toronto, met Gallen about 18 years ago at an Ontario chapter meeting of the Promotional Products Professionals when he first entered the industry. "No one else has ever even done that," Craig says of Gallen on the Go. "It's a remarkable thing for someone who runs a company to do."
As for his motivation for meeting with distributors just to say hello, Gallen talks about how promoting goodwill is essential for a company. "Products you can get anywhere. Price you can anywhere," he says. But the decision to use one firm over another stems from more intrinsic factors.

Craig points out that Gallen's actions better the promotional products industry as a whole. He cares about the industry's longevity and changing its image from that of "trinkets and trash." "He really kind of broke barriers a lot of times over the years in the way he did business and the way he marketed," she says.

Respectful, humble, genuine - Craig lists off Gallen's many attributes without pause. Among these, she has never heard a negative word about him. "Not one, and there's very few people who can say that," she says. "He leaves an impression wherever he goes, and he cares about people."

Speaking of humble, Craig tells about the charity work Gallen did not mention, such as delivering blankets to the homeless, donating to food banks and participating in gift programs at hospitals.

Gallen insists that without his family and employees, he would have never been inducted into the Hall of Fame. He brings up his brother and Debco president Steven Gallen, his sister-in-law and company controller Debbie Gallen and chief operating officer Marie Kirshenbaum.

Gallen says he has always wanted first name status in the industry - the moment where someone says "Stan" and people know who it is. "I think I do only because nobody names their kids Stan these days," Gallen jokes.

Craig says Gallen's induction into the Hall of Fame shows a lot about his work. "He just has a way of drawing people in because he's believable, and he's believable because he's honest," she says. "I don't think the honor could've gone to a better guy." - By Adina Solomon