CPSC Recalls Battery Packs
The U.S. CPSC, in partnership with Health Canada, has issued an official recall for portable battery packs imported from China by Brunton Outdoor Inc., of Louisville, CO. The lithium ion polymer batteries inside the power packs may overheat and catch fire during charging. However, no injuries have yet been reported.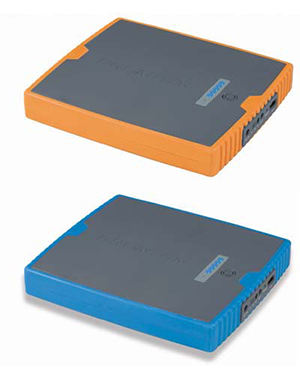 So far, Brunton Outdoor, which is not an ASI-listed company, has received two reports of batteries overheating and catching fire. One fire caused $25,000 worth of property damage, while the other resulted in a garage burning down with property and smoke damage to the adjacent residence. The packs were sold at several outdoor equipment retailers, including Adorama, Austin Canoe & Kayak, Moontrail, REI and The Clymb, as well as online at www.amazon.com, www.backcountry.com, www.bhphotovideo.com, www.forestry-suppliers.com and www.opticsplanet.com.  
"Consumers should immediately stop using the recalled power packs and contact Brunton (www.brunton.com) for instructions on how to return the product for a full refund," said the CPSC in an official recall statement.
The recall involves the Impel and Impel 2 rechargeable, portable battery packs used to charge cellphones, tablets, laptops and other devices. The Impel has a rubberized shell in dark gray with orange or blue, and the Impel 2 has a shell in light gray with black trim. The packs can be plugged into an A/C wall outlet, a 12-volt car charger or an attachable solar panel for recharging; they measure about 7.5" long by 7" wide by 1" thick. The packs have 16- and 19-volt outputs and a USB port, while the Impel also has a 12-volt output. The word "Brunton" is embossed on top, which is also the location of the power button and five LED lights.
About 1,050 battery packs were sold in the U.S., and approximately 40 in Canada, from February 2011 through May 2015 for about $300 each. While Brunton Outdoor is not an ASI-listed supplier, a search of ESP for "lithium ion battery pack" turned up 157 results from 30 suppliers.
Obituary: Bill Schmidt, Sr.
Bill Schmidt, Sr., CEO and owner of Top 40 supplier Hit Promotional Products (asi/61125), died Saturday, April 9, at the age of 73.
Under Schmidt's guidance, Hit has grown rapidly to become the fifth-largest supplier in the industry. In 2014 Hit generated $270 million in revenue, accounting for 150% growth over a five-year span.
A perennial member of the Counselor Power 50, Schmidt led his company to several industry honors, including the 2011 Counselor Supplier of the Year award. He also helped orchestrate Hit's acquisition last year of Admints & Zagabor (asi/31516).
Hit Promotional Products was founded during the 1950s under the name Hit Sales Corporation. Schmidt's father acquired the company and moved it to Florida during the 1990s. In 2001, Schmidt bought the company from his father and renamed it with a focus on the promotional products industry.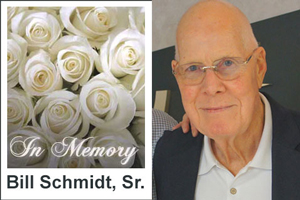 "The small things are what everyone cherished most about him," said the company in an official statement. "He walked all three of Hit's factory floors every single day, and genuinely cared about each and every person at the company. From the entry-level team member, all the way up to CFO, he was admired and respected amongst all. He was not only a boss to so many people, but more of a father figure, friend and mentor to countless people across our company and industry.
"There is not a single person Bill Schmidt did not touch that he did not make better. Our company and family have lost a legend, and he will be missed more than words can express."
Schmidt is survived by his wife, Liz, and two sons, Bill and CJ.
Chocolate Inn / Taylor & Grant Releases 2016 Catalog
Chocolate Inn / Taylor & Grant (asi/44900) have released a new 2016 catalog that features innovative imprinted candy options, including full-color imprinted chocolate, full-color imprinted mints, custom conversation hearts and more. In addition, the company now offers new full-color/full-bleed digitally imprinted candy bags and completely customizable die-cut boxes.
Chocolate Inn / Taylor & Grant is the only food gift supplier in the industry that is level 3 Safe Quality Food-certified. View the 2016 catalog with Canadian pricing here and for more information, visit www.chocolateinn.com.