| | |
| --- | --- |
| | |
MESSAGE FROM MICHELE
Welcome to the latest installment of ASI's e-newsletter for the Canadian ad specialty market, Promogram Canada.

Please don't hesitate to e-mail me directly with any news pertaining to your company, such as mergers and acquisitions, new hires, awards and accolades received, creative client promotions or product launches. You can reach me directly at (215) 953-3323 or mbell@asicentral.com.

SPOTLIGHT

Keep up on all the latest industry news out of Canada and join the conversation by "Liking" us on Facebook.
Get started at www.facebook.com/asicanada.

| | |
| --- | --- |
| | ADVERTISEMENT |
| | |
Staples Acquires Accolade Promotion Group
In a deal announced this week, two Top 40 distributors are coming together. Staples Inc., the parent company of Staples Promotional Products (asi/120601), has agreed to acquire Canada-based Accolade Promotion Group (asi/102905).
"The acquisition will further Staples' ability to bring customers a strong brand partner with a broader offering in Canada," said Steve Bussberg, senior vice president of Staples Advantage, which oversees the Staples Promotional Products business. "APG's vast experience serving customers in the financial and oil & gas industries will complement our strengths in the automotive, manufacturing and consumer goods industries."
Accolade had been a division of retailer Golf Town, but now will become part of the Staples organization. Dan Craig, the head of Accolade, will become managing director of Staples Promotional Products Canada.
BIC Posts Q1 Sales Growth
France-based BIC Group, the parent company of Top 40 supplier BIC Graphic (asi/40480), reported a 6.8% increase in sales on a comparative basis for the first quarter of 2015. Meanwhile, BIC Graphic – the company's promotional product and advertising division – grew its Q1 sales by 2.4% on a comparative basis. This is the second consecutive quarter of sales gains for BIC Graphic.
"We delivered good Q1 2015 results, with solid sales performance across all geographies and an improvement in profitability," BIC Group CEO Mario Guevara said in a statement. "Our consumer business posted robust organic growth in lighters and shavers, benefiting from distribution gains and new product launches. BIC Graphic confirmed positive sales momentum in an ever-changing environment."
BIC Graphic's sales recovery was driven by a strong performance in Europe with increases in writing instrument sales and new product launches. The supplier attributed weaker results in North America "due to a poor end-of-season performance in the calendar business," while hard goods from the company performed to expectations. BIC Graphic demonstrated an improvement in gross profit as its normalized IFO margin for the quarter was -6.7% compared to -7.2% in 2014.
For the full year, BIC Group is predicting growth between 4-5% on a comparative basis. The company expects BIC Graphic's normalized IFO margin to improve for the year and the consumer side of the business to stay consistent with last year's. "These first three months reinforce our confidence to achieve our full year 2015 objectives," Guevara said.
On its Top 40 list, Counselor ranks BIC Graphic as the fourth-largest supplier in the industry. The firm recently reported 2014 North American ad specialty sales of $323 million, a 3.2% increase over 2013.
ADVERTISEMENT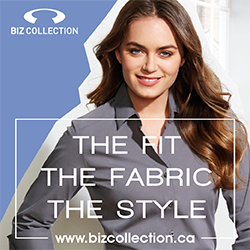 Chocolate Inn/Taylor & Grant Receives Award from PeerNet Group
Chocolate Inn/Taylor & Grant (asi/44900), with locations in Freeport, NY, and Milton, ON, has received the PeerNet Supplier Growth Award, presented to the suppliers with the highest percentage of sales growth within PeerNet Group's distributor network.
"We are very proud to be mentioned as one of the leading suppliers within the PeerNet Group with regards to sales growth," said Jeff DePalma, vice president of sales for Chocolate Inn/Taylor & Grant. "The creativity of the unique projects being generated within this group perfectly matches our capabilities to offer solutions no one else in this industry can offer." For more information, visit www.taylor-grant.com.
FIEL-Fairdeal Import & Export Ltd. Launches Spec Sample Program
FIEL-Fairdeal Import & Export Ltd. (asi/53509) has introduced its spec sample program for distributors. Clients who provide artwork in vector format will receive a virtual proof within two business days of receipt, and production time will be up to five days after client approval.
"It's a great way to see a completed sample before placing an order," says Arif Bandeali, vice president of sales. "No doubt this will be advantageous to our customers who now have something in-hand to show to their clients." Head to www.fiel.com/spec-sample for more information.
KEM Inc. Announces New Address
KEM Inc. (asi/240781) announces that its new address is the following:
Unit A
414 53 Ave. SE
Calgary, AB T2H 0N4
Invoices can be emailed to kem.invoices@keminc.net.
Counselor Ad Awards – We Need Your Vote!
The finalists have been chosen for the Counselor Ad Awards. Now, all we need is your input. Please click here to vote in the Best Ads categories for Counselor, Email Express, ESP, catalogs and Advantages. You can select up to three per category; limit of one ballot per person, please.
The ballot will be available for a limited time only, so vote now. Thanks for your help!
Last Call: 2015 Best Places To Work Nominations Now Open
For the eighth year in a row, Counselor is setting out to identify the industry companies that employees simply love to work for. These are the distributors and suppliers that have a loyal work force and that provide a work environment that employees want to go to every morning.
Counselor will be unveiling its annual Best Places To Work list later this year at the third-annual Best Places to Work Conference in September – it will undoubtedly include an elite list of industry companies. Do you want your company to be considered? Getting involved is easy – and it's completely free to participate. The only necessary qualification is that a company has at least 10 employees.
To nominate your company, or any others in the market that you think deserve to be recognized, simply click here. Also, there's no risk to participate. Only the honorees – those companies with the best scores from the survey – will be published in Counselor.
So, don't delay. Click here to register your company to be considered for one of the most exclusive lists in the ad specialty market: Counselor's Best Places To Work.
| | |
| --- | --- |
| | PEOPLE ON THE MOVE |
BrandAlliance Welcomes Scott Reid
BrandAlliance (asi/145177) has appointed Scott Reid as regional vice president for BrandAlliance Ontario. Previously, Reid spent almost 20 years at Callaway, where he managed a staff of over 50 people, developed sales programs, trained sales representatives, and built and maintained strong customer relationships. For the past seven years, he was the managing director of Callaway Golf Canada.
"I have known Scott for over seven years and have been impressed with his exceptional communication skills and professional approach," says Marc Roy, CEO of BrandAlliance. "After recently centralizing multiple offices in Toronto, Scott will be playing a key role in forging our creative and dynamic talent in Ontario. I've seen firsthand what he achieved with Callaway and look forward to combining his amazing skills with our extraordinary culture." Contact Scott Reid at scott.reid@brandalliance.com.

Manon Lévesque Joins Access Credit
Access Credit has hired Manon Lévesque as vice president of sales for Quebec. Manon will lead the company's sales team, and will develop and maintain business opportunities in Quebec. She brings over 35 years of industry experience to the role, including positions as the vice president of sales and head of national strategy for six branches of Groupecho Canada. In addition, she helped to market a new distribution service for consumer credit files in Quebec for TransUnion Canada
"To facilitate the implementation of our growth plans, a new post has been created and we have very high expectations," says President Benjamin Scott. "We have been looking for the right person who can successfully meet the needs of our existing clients and to achieve our growth forecasts. Manon is exactly that person! Her experience and outstanding strategist leadership skills will help solidify our position in the market. This is an exciting time for Access Credit." Visit www.acces-credit.ca for more information.
First Aid Central Appoints PRG
First Aid Central Promotional Products (asi/54340) has appointed Promotional Resource Group (asi/301122) as the company's national multiline representatives. The experienced team at Promotional Resource Group (PRG) consists of four sales and marketing employees with access to a partnership network of three showrooms via Promo Expo.
"I know this new relationship will have an instant positive impact on our Canadian business," said Tony Kourebeles, president of First Aid Central. "The PRG team's reputation and proven track record within the industry make them the perfect fit and demonstrate our continued commitment to growing the First Aid Central Promo brand across Canada." Contact Neil Mihan, BBA, CSP, principal at PRG, at neil@prg.ca.
Bonica Welcomes Paul Chua
Bonica Precision Inc. (asi/40903) welcomes Paul Chua to its customer service team. He will be responsible for customers in Saskatchewan, Manitoba and the Atlantic provinces. Contact Paul Chua at success@bonicatime.com.
| | |
| --- | --- |
| | SHOW NEWS |
A MESSAGE FROM MEGA-ENTREPRENEUR BARBARA CORCORAN
Register to see her at ASI Show New York on May 6
Shark Tank host and mega-entrepreneur Barbara Corcoran has a message for you – click here! Come be inspired by her entrepreneurial journey during her Keynote at ASI Show New York, May 6 at 9:30 a.m. She will show you how to create a brand image that's bigger than your firm's reality, how to use the press to get free publicity and how a little savvy and a lot of guts will make you the leader in your field.
Plus, Corcoran will also share with you:
The habits of highly successful business owners.
How to grow a startup or small company to a multi-million dollar powerhouse.
How to lead a team to success and create a thriving workplace.
Members, register today using promo code PROMOGRAM for ASI Show New York, May 5-6 in the North Hall of the Javits Convention Center to attend this motivating Keynote! Visit www.asishow.com for more information.
Follow us on Twitter and Instagram, and like us on Facebook.
| | |
| --- | --- |
| | PROMO MARKETPLACE |
| | | |
| --- | --- | --- |
| | | |
| Award-winning supplier of high-quality apparel, Haws USA, Inc. has a large presence in the U.S. and Canada. The company's deep product knowledge and industry-leading service are some of the many qualities that makes Haws USA stand apart from the competition. asi/43861 | | Ronan journal combo, includes hard cover vinyl journal with wood grain finish and matching Asia push-action ballpoint bamboo pen. Non-refillable journal contains 192 ivory lined pages that are perforated at the inner margin and have page edges that match the cover. asi/88631 |
| | | |
| | | |
| You'll ride a big "wave" of success with the 20 oz. Surf Bottle! Made of PET, this bottle is BPA free and made in the USA. At 7 1/2" high, it has a 2 7/8" diameter at its base. "Push" all the right buttons by adding your logo! asi/40351 | | Stand out from the competition with Dixiline® Embossed Aluminum Plates and Signs. Our products are durable, affordable, made from recycled aluminum, with topnotch printing, duty-free, NAFTA friendly and Made in U.S.A. Die cut signs are made to your specs. asi/50120 |
| | | |
| | | |
| Compact 2200 mAh Li-ion battery with 1 amp power outlet can rapidly charge most Smartphones and USB devices. Features sliding protective cover and attached wrist lanyard. Status indicator light shows when the unit needs a recharge. Average recharging time 2-3 hours. Micro USB charging cord included. Intelligent chip prevents overheating and overcharging. asi/90231 | | |
ASI Canada® is a trademark of the Advertising Specialty Institute. You were sent this newsletter as a benefit of your ASI membership. Copyright 2015, ASI. All Rights Reserved.
Interested in advertising in ASI Canada? Send an email to ekoehler@asicentral.com
Click here to subscribe to ASI Canada. You must be a member of ASI to subscribe to this publication. The publisher has a right to refuse subscriptions to non-members.
To subscribe to ASICanada e-newsletter, please click here.
Advertising Specialty Institute®, 4800 Street Road, Trevose, PA 19053