Make Your ESP Presentation Shine in 5 Easy Steps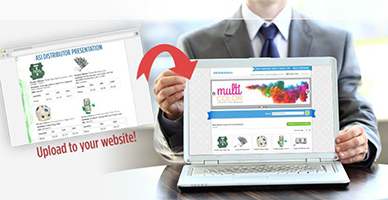 Client presentations are valuable sales tools – make sure yours is as polished and professional as possible by following these five easy steps.



Upload a Product Listing into ESP Chat
If you're chatting about a product and want to share it with other people in an ESP Chat room, it's simple. Below the Write a message… field, just click ESP Product and enter either the product ID or the URL to the product detail page and you'll see it appear in the chat room.
Featured Product
Microtech Golf Towel
FIEL-Fairdeal Import & Export
asi/53509