Find and Choose the Right Decorator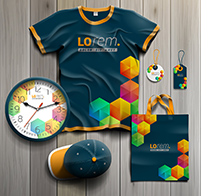 Working with a reliable, professional and creative decorator can really make your client's promotion shine. Here are five things to do to choose the best decorator.



Be the Star of the Show with ESP's Event Planner
Are you or a client preparing for a trade show? Check out the Trade Show section of ESP's Event Planner to get actionable tips on navigating a trade show floor, networking effectively and which items to bring as giveaways! ESP even provides suggested products at different price points for building pre-show buzz, dazzling at Education Sessions, generating booth traffic and following up post-event.
Featured Product
Watch These

Check out this ASI Education success story!
View >

Watch Joe Haley introduce the newest promotional product trends.
View >