Show Off Your Political Swag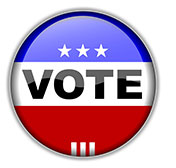 It's campaign season, and an exciting time for the promotional products business! Here are some tips for selling political swag.



Copy Clipboard Products to a Project
ESP Web® allows you to instantly add a product both to your clipboard and to a saved project! Just click Save to Clipboard and then follow the pop-up instructions to copy the same item to an existing project.
Featured Product
Watch These

Learn about ESP's CRM & Orders
View >

Watch Joe Haley introduce the newest promotional product trends.
View >