Find Products in a Pinch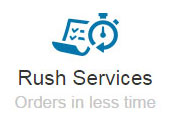 Every distributor has been there: you get that frantic call from a client who needs something yesterday. With ESP®, there's no need to stress over last-minute orders.



Use Filters to Narrow Your Results
You can narrow your product search results using the filters on the left side of your results page. Select one or more boxes, or click the links to apply filters to your search results. This is one more way ESP helps you find exactly what you're looking for – fast.

The Basics of Selling to Manufacturers
Have you ever considered selling to the construction and manufacturing market? Now is the perfect time.



Featured Product