All About the All-New ESP: Coming Soon!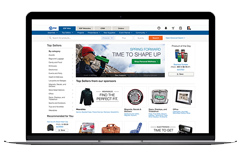 The all-new ESP® is on its way, and it's going to rock your world with an even faster, easier, more efficient user-experience than ever before. What can you expect?



It's Good to Be Popular
Check out the Top Sellers section of ESP's search options to quickly browse the most popular products in the database.


Four Tips for Selling to the Technology Market
Technology is consistently one of the hottest markets for buying promotional products. Here are some actionable tips to help you craft the perfect pitch for a prospect in the technology arena.



Featured Product