Use ESP to Target the Health Care Market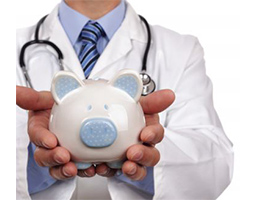 In the promotional product industry, it's important to focus your sales efforts in areas likely to generate business. The second largest promo market is health care, which boasts annual revenue of $1.668 trillion!

It's All About You: Customize Your View
Using ESP's View drop-down menu, you can set preferences for how your search results appear. Select List or Grid view, choose your image size, what product details you want to see and even whether or not you want to open the Product Detail page in a new tab or not. Your preferences can be saved so all search results appear just as you like them.
Say "I Do" to ESP's Event Planner
Wedding season is upon us, which means countless opportunities for you to sell imprinted items commemorating these special events, and ESP's Event Planner can help.

Featured Product
Free Shipping Silver Bluetooth Speaker
Sunjoy Group Inc.
asi/90154