Get the Skinny on Food Gifts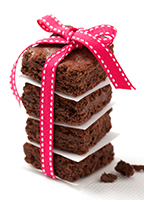 Thinking of pitching food gifts to your clients this holiday season? We've gathered some tips for using ESP® to make this holiday gift season your most profitable ever.

Take Advantage of Corporate End-of-Year Gifts & Incentive Programs
It's common for companies to award end-of-year gifts and incentives to their employees. But who are they working with to find appropriate merchandise to offer? ESP now provides access to nearly 50,000 incentive items from several top brand-name suppliers for just $20 a month. 84% of businesses already buy this merchandise – shouldn't they be buying from you? Tap into this $90 billion industry without ever leaving ESP. Fill out the form for more details!
It's (Almost) the Most Wonderful Time of the Year!
In our industry, it's crucial to stay one step ahead of upcoming events. That means it's time to start talking to your clients about holiday giftables. Here are some fun ideas from ESP.

Featured Product
Custom Individually Wrapped Shortbread Cookie
Admints & Zagabor Powered By HIT
asi/31516