Organizing Your Work Using ESP Projects

The Projects area of ESP Web is your hub for organizing all of your client presentations, saved products and product folders.



ESP's Shipping & Freight Estimator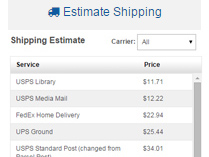 In the Product Detail View, click on the Estimate Shipping link to calculate shipping costs. Simply fill in the required fields in the pop-up box. You can estimate by package or by weight. This handy feature even includes international shipping estimates. You can review the estimated shipping costs on various delivery times from USPS, UPS and Fed Ex. We think you'll find this powerful tool to be a real budgeting life-saver as well as a huge time-saver.
EXPLORING ESP'S EVENT PLANNER: Bars and Restaurants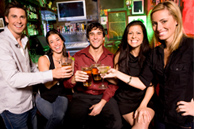 A bar or restaurant opening is an exciting opportunity for ad specialty distributors to sell some of the more fun promotional items.

Featured Product