Narrow Your Search Options to Find What You Need

While the basic search in ESP Web may suffice for most of your sourcing needs, ESP® also offers an Advanced Search option for those who have very specific product needs or would like to filter results returned by multiple criteria



Send Yourself a Reminder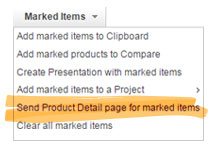 If you're interested in a product and want a reminder of the item for your personal records, you can email the product detail page to yourself. From the Marked Items drop down menu on the product detail page, simply click Send Product Detail page for marked items in the drop down menu; select the format you want to send it in (HTML or PDF), click Send and an email message will instantly appear with your own email address automatically populated in the recipient field.
EXPLORING ESP'S EVENT PLANNER: Holiday Gifts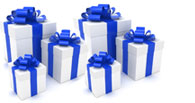 The holidays are around the corner, so it's the perfect time to start pitching gift ideas. Spa sets are always a big hit, impressing recipients and making them feel pampered.

Featured Product