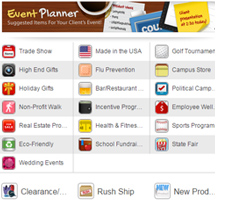 Let's Make a Plan!
From nonprofit walks to political campaigns, ESP's Event Planner section offers product suggestions and promotional tips for nearly every type of event your clients might host.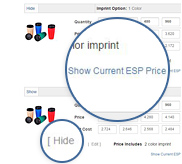 TIP OF THE DAY
If an item on your presentation has more than one price grid, you can use the Show/Hide options to display only the prices you want to be visible. This is helpful when sharing your presentations with clients. Simply scroll down on the Edit Products tab in your Presentations Manager and the pricing grids will provide links to Hide, Edit or Show the various pricing elements.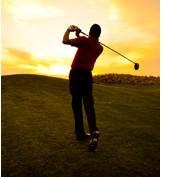 Fore!
Sporting events provide a great chance to showcase the wide variety of merchandise you can package together since they offer many opportunities to use branded products. Golf tournaments are no exception.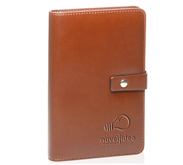 Featured Product
Leather Planner
Bel Promo
asi/39552
Product #: APF29