How To Score More Sales & Keep Customers Happy
One of ESP's most effective tools is its Virtual Sample feature. This built-in function digitally displays a client's own logo on product images in ESP. Not only has this been shown to increase sales close rates by as much as 80%, but it also ensures that your customers will never be disappointed with the final result. ESP's Virtual Sample technology is so advanced, it not only displays your clients' logos with one mouse click, it even sizes and places them in the exact imprint area that would be produced if the item had actually been ordered and delivered.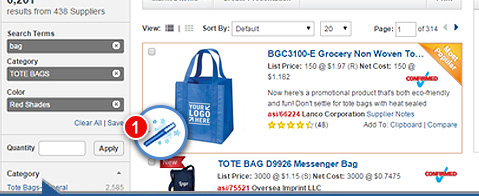 1. Keep an eye out for the magic wand icon on products to know which ones have this capability.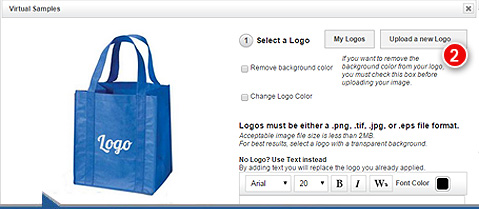 2. This is where you can upload a logo, add text to products and adjust the size, color and background of your client's logo. Once you click Save, each and every product preview in ESP will display your most recently uploaded logo as you browse. Adding this feature to all client presentations is sure to impress and help you close more sales.
Try it today!