Newsletter


June 19, 2013

Issue


2

 
| | |
| --- | --- |
| ADVERTISEMENT | ADVERTISEMENT |
| | |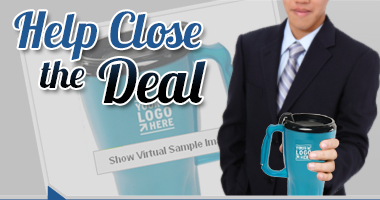 Your customers may have a difficult time visualizing what their logo will look like on a product. So give them a sneak peek with ESP's newest virtual sample tool, which allows you to apply a virtual logo on all products within ESP that are virtual-sample-enabled. Showing a client a product that already has their logo on it is guaranteed to lead to better sales conversations. Want to see exactly how the new tool works? Click here for a tutorial.



It's on Special
Got a price-conscious customer who's always looking for the best deal in town? Check out one of ESP's new features, Daily Deals, which shows you up to four product specials every single day. Today, you might find a deep discount on lanyards; tomorrow, it could be a special mug you've had your eye on. (It also shows you yesterday's and tomorrow's deals so you're sure not to miss anything.) When searching, look for the "Daily Deals" tab at the bottom of ESP, and you're on your way for a bargain. Click here for more information.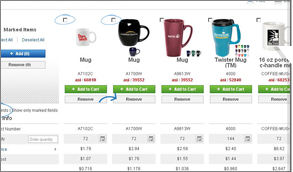 The Price is Right
Wish you had your own personal shopper in ESP? Use the new "Product Compare" feature. It enables you to compare similar products by size, imprint area, color and price, among other options. In just seconds, you can feel confident that you've selected the best option available to your client—and the best price.

Click here to see how Product Compare works.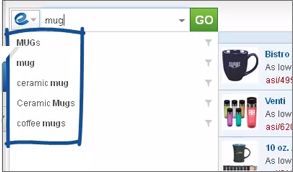 A New Way to Search
If you're not sure what you're looking for in ESP, here's a quick time-saver: With ESP's search-leading text feature, the most relevant terms and topics are delivered with each character entered, along with hot product recommendations. As an example, a search conducted typing in the word "pencil," might lead you to specialized types of pencils you hadn't previously considered, like mechanical ones.
For more information on how to use this new feature, click here.