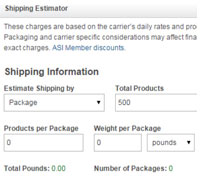 Estimate Shipping Costs Right from ESP
ESP®'s Shipping & Freight Estimator saves time and protects profit margins by providing estimated shipping costs from various carriers (UPS©, USPS, FedEx®) and with multiple delivery options.



Search Multiple Product Numbers
To search for multiple product numbers at the same time, type the product numbers in the Quick Search bar and separate with commas. Click Search and all corresponding product listings will appear.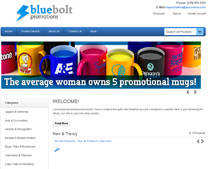 Spotlight on ESP Websites™

Did you know that you can combine the power of ESP with an e-commerce-enabled company website?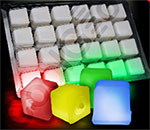 Featured Product