Upcoming Events

Did you miss us in Orlando? Come see us in Dallas! We'll be there from Tuesday, February 3 through Thursday, February 5 at the Kay Bailey Hutchison Convention Center. Don't miss our keynote speaker, three-time SuperBowl champion and Pro Football Hall of Famer, Troy Aikman. For an overview of this fun and educational event, please visit http://www.asishow.com/15Dallas/index.html for all the details.
Your membership benefits include education and marketing guidance. Please join us for our FREE Business Coaching webinars in February:
FREE Business Coaching Webinar: ESP Websites
Wednesday, February 4, 2015, 12–12:30 PM EST
During this informative, 30-minute session, you will learn how to:
* Turn your website into the optimal browse-and-buy shopping experience for your clients.
* Attract new, highly targeted prospects.
* Get paid in REAL TIME (no more waiting 4-5 weeks!)
* Protect yourself from being price-shopped against your competitors.
To register: https://www1.gotomeeting.com/register/200901969
FREE Business Coaching Webinar: Want exposure where it counts? Leave it to ASI's Traffic Builder Plus!
Thursday, February 12, 2015, 1 PM–1:30 PM EST
Drive targeted traffic to your site 24/7. When your site has visibility on search engines, you are going to get targeted traffic every hour, every day. Now, you can depend on search marketing to get you qualified leads to help you get more sales.
To register: https://www1.gotomeeting.com/register/763412801
FREE Business Coaching Webinar: How to Grow your Brand on Facebook: ESP Social
Wednesday, February 18, 2015 1 PM–1:30 PM EST
Social media is here to stay. And with more than 1 billion monthly users, Facebook is king. Having a Facebook presence is key to growing your business and connecting with billions of end-buyers, but the process can be tricky.
To register: https://www1.gotomeeting.com/register/877006712
FREE Business Coaching Webinar: Company Stores Give You Three New Strategies for Business Growth
Thursday, February 26, 2015 12 PM–12:30 PM EST
Are you looking for ways to:
* Stimulate demand for products all year long?
* Break into new markets?
* Maximize revenue from existing clients?
* Close sales and get paid faster?
We'll show you how to do all this and more... on a budget!
To register: https://www1.gotomeeting.com/register/252847697
Getting the Most Out of ESP: Presentations
One of the most important features that distributors need and use is ESP Web's presentations tool. This multi-tasking powerhouse allows you to create professional presentations, save them in various formats, and even upload them to your ESP Website. Are you using this function to your best advantage? Please join us for a training class on this critical tool for all promotional products professionals.
Register here. Class size is limited.

ADVERTISEMENT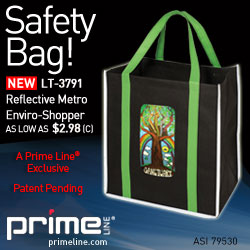 ESP Feedback

Check out this success story from ASI member Wayne Adams of Premier Branded Specialties (asi/298477):
"We are very satisfied with ESP and the cost and the service that it provides. It is well worth the money! We have access to thousands of products at our fingertips. Our clients love that we can get them a wide array of products, quotes and presentations so quickly. ESP is dynamic and comes with many features to give top-notch professional presentations. Recently, ESP helped us to locate various products for a top financial institution. We pulled off their rush order in a couple of days. The clients called us 'Miracle Workers.' The truth is that ESP is the Miracle Worker!"
ESP Works For You – Fast
Have you ever found yourself in a situation where a prospect needed something NOW? Thanks to ESP, there's no need to panic or to say no. Although ESP comes jam-packed with over one million products, we understand that it's critical that our users find exactly what they need ASAP. That's why we've provided over 60 filters to narrow down search results in seconds. So the next time a prospective customer contacts you at the very last minute and asks you to produce a "miracle," simply log onto ESP and choose the "Rush Service" filter. You'll save the day, be the hero, get the sale – and create a customer for life in the process.