Coming in 2016: Simplify the Way You Do Business with ESP's CRM/Orders

Think of the CRM/Orders features of ESP® as your personal assistant: keeping track of your contacts, alerting you to upcoming deadlines, organizing your day and acting as a financial record keeper.



Stay Alert for False Shipping Company Scams
Be on the lookout this holiday season for fake shipping company scams. The warning signs for these scams include customer emails littered with typos and grammatical errors, order requests that require long-distance shipping, customers requesting to use their own shipping company, and orders paid for with a credit card that has a billing address that differs from the shipping address. These scams may lead to a loss of thousands of dollars in shipping costs and wasted product. Visit Glass® Magazine's scam alert page for more information on internet scams.
Exploring ESP's Event Planner: High End Gifts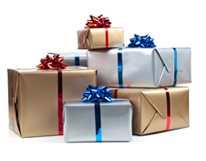 Expensive, high-end promotional gifts are a great way for your clients to show their appreciation – whether it's for their own employees or the trusted vendors they rely upon.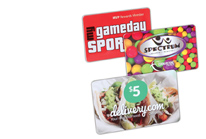 Featured Product
ATTEND OUR WEBINAR
How to Advertise your Business Online as a Promotional Products Distributor
Interested in learning how to outrank your competitors on Google or brand your business using Facebook? Join us and we'll give you insider tips from a Google Certified Expert who helps businesses like yours every single day! Host: Dave Burnett, Google Certified Digital Marketing Expert & CEO of AOK Marketing

Thu, Dec 10, 2015, 2:00 PM - 2:30 PM EST



Facebook Marketing 101: How to Grow Your Brand on Facebook
In just 30 minutes, we will cover a range of topics, including:
• Why social media is important to your marketing strategy
• Facebook marketing tips & tricks
• The benefits of Facebook advertising
• …and more!

Thu, December 17, 2015, 2-2:30pm EST



The Proactive Distributor: Reach Out to Generate More Leads and Increase Sales
If you've ever waited for the phone to ring, this brand-new webinar is for you. In this special 45 minute session with ASI's Senior Vice President of Sales, Heather DiPrato, you'll learn how to use ASI's product suite to actively cultivate leads and close more sales. Register today. Space is limited.

Fri, Dec 18, 2015, 2:00 PM - 2:45 PM EST