Less Time Searching. More Time Selling.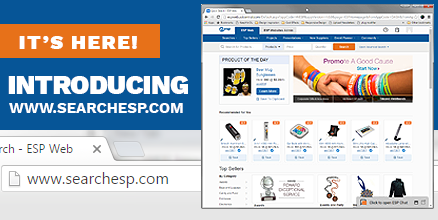 We hope you've been enjoying the all-new ESP Web®! By improving your overall workflow, our hope is to allow you more time for building client relationships and making sales.



TURN PROSPECTS INTO BUYERS
Showcase your product presentations on your ESP Website™! It's simple with our Presentations Share tool. Locate the Share link in your Presentations Manager and the second tab offers the option Publish to ESP Websites. Choose the website you'd like the presentation to appear on and click Save. Now, clients can view presentations you've created right on your ESP Website.
Selling on the Go? We've Got an App for That!

ESP Mobile™ makes it easy to close sales anytime, anywhere. You get nearly all of the functionalities of ESP, but with the benefit of working from your tablet or smartphone.

Featured Product