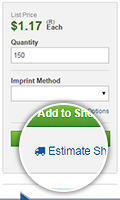 Stop Tripping Over Shipping
Shipping charges and fees shouldn't be a mystery. That's why we've created the Shipping & Freight Estimator for ESP Web. It saves time and protects profit margins by providing estimated shipping costs from various carriers (UPS, USPS, FedEx) and with multiple delivery options.

Just look for the truck icon on the product detail page.
Only those carriers that service the locations you've entered in the Ship To and Ship From fields will display estimates. Shipping fees can be estimated using either product weight or package weight, and calculations can be made in pounds, kilos, ounces or grams.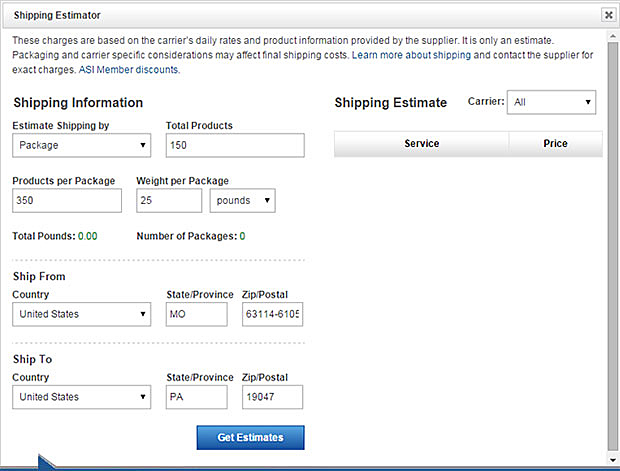 When you are ready, simply click on the Get Estimates button and ESP will estimate shipping charges based off the carriers' currently available information. We make it even easier by auto-populating most of the fields for you based on information that is already in our systems.
Our Shipping & Freight Estimator makes for easy order processing and smarter online shopping. Click here to log in and get started.