Let Your Flag Fly
      The Pitch: School's back in session, awareness events are kicking into high gear  and booster clubs abound. It's the perfect time to suggest custom digitally printed spirit car flags from Quinn Flags (asi/80228) for any number of promotions. The flags come in various sizes and at various  price points, so check it all out here: http://promoflagmaker.com/ .
      The Bottom Line: Show your colors.
I'm Trippin'
      The Pitch: We're going to Jamaica on Saturday (ya, mon) and this vinyl debossed travel wallet from Leed's  (asi/66887) sure would have come in handy. It's from the Elleven Traverse  collection. RFID technology encases belongings to protect against identify  theft. The wallet has exterior and interior slotted pockets for boarding pass,  passport, and all other travel documents. It also includes a privacy mesh ID  holder, elastic pen holder, and additional slots for credit cards. Multiple  elastic slots hold business cards. It's a perfect giveaway for travel agents,  airlines, resorts and more. For pricing and more information, click here: http://www.leedsworld.com/ .
      The Bottom Line: Getaway plans.
ADVERTISEMENT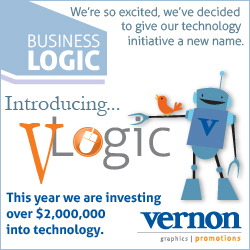 Go Retro
      The Pitch: OK, this one is on the pricier side, but it would be a fun addition to  incentive programs and company stores and also would make a very nice employee  milestone gift. It's the Gogroove retro universal Bluetooth speaker with a  wooden case and carrying handle. You can get it for as low as $119.99-R. See all the features here: http://www.365wholesale.com/ .
      The Bottom Line: Get your groove on.
It's So Money
          The Pitch: Love these 12-oz. themed-compartment cups from Howw (asi/61952). They are made of    clear styrene and the bottoms are filled with miniature pieces and confetti    to create a fun novelty item. Choose from Beach, Money, Mardi Gras, Casino,    or Construction.  For pricing and other    specifics, click here: http://howw.com/ .
      The Bottom Line: Drink it in.