ADVERTISEMENT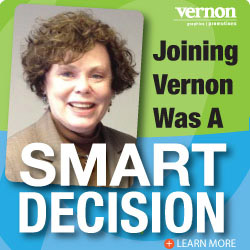 In the Bag
The Pitch: Tote bags have come a long way, baby. Logomark (asi/67866) does everything in high style, if you ask me. Take their Lichee Tote, for example. Item KT2801 is perfect for any fashionable commuter or student. The soft PVC tote bag with 19" tube handles and a flat bottom is fully lined and has an inside zippered pocket and snap closure. Pricing starts at: 50; $13.45-R. Check it out: http://www.logomark.com/.
The Pitch: Sleek storage.
Key Connection
The Pitch: If you're looking for a unique giveaway or volunteer gift for awareness events, Premium (asi/79370) offers the Key to Awareness Bracelet. This 8" bracelet is crafted with glass pink pearls and features a silver-plated key charm with crystal accents. It stretches to accommodate most wrists. It comes in a gift box that may be customized with a company name and logo. Pricing starts at: 50; $6.55-R. Click here: http://www.premiumasi.com/.
The Bottom Line: Try one on for size.
No Power
The Pitch: Don't leave your clients in the dark. Points of Light (asi/78825) offers item EF10001WH, a multifunction power failure light. It automatically turns on when the power goes out. Use it as a power failure light, a nightlight or just a handheld flashlight. Its induction charging technology uses no exposed metal conductors. Its AC plug rotates to allow for various outlets. The rechargeable lithium battery provides up to seven hours of continuous light. Plus, the battery and LEDs never need to be replaced. Anyone at all could use this item. Think of it for senior-related promos, electricians, ghost hunters and paranormal investigators (I'm just sayin') and more. Pricing starts at: 10; $15-R. Click here: http://www.polpromo.com/.
The Bottom Light: In the spotlight.
Smile On
The Pitch: I don't know how many kids smile when they think back to school, but it might be a little easier if they had the Smile Jotter with Sticky Notes (item #8710) from Targetline (asi/90640). It includes 50 pages of lined paper, a 3" x 3" sticky-note pad and five assorted color flags. The cardboard cover is made from 60% recycled post-consumer content and the paper from 30% recycled post-consumer content. You can get it for as low as $1.76-C. For more info, email: customerservice@targetline.com.
The Bottom Line: Put on a happy face.