ADVERTISEMENT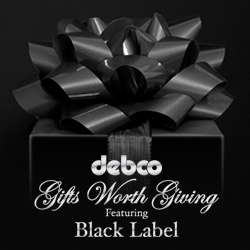 Time on Your Hands
The Pitch: Payne Publishers (asi/76575) specializes "in organizing your most important commodity ... time," according to their website. And who couldn't use some help in that regard? Well, they've got a whole load of products designed to do just that. I happen to be a fan of pocket planners and item WB-41 is a 2013 mini weekly pocket planner with a leatherette cover. It includes a 2014 forward planner, too, if you're really thinking ahead. This is great for campus bookstores, office workers, busy moms and dads ... anyone really. Pricing starts at: 100; $5.40-A. Check it out here: http://paynepubpromo.com/.
The Bottom Line: It's good to plan ahead.
That's Foxy
The Pitch: Advantages writer Jen Vishnevsky was one of our special correspondents covering the RNC last week (doesn't that sound very ABC News official-like?). She reports that blinged-out lanyards were all the rage amongst the Republicans. You can't go wrong, in my opinion, with blinged-out lanyards for any special event. Think also of health-care workers who could add a little oomph to dull scrubs. How about women's conferences? Foxyware (asi/87605) offers all sorts of said items. Item rslan is their new all-over rhinestone lanyard, which is made in a longer length. A custom charm can also be attached for additional pizzazz. Click here for pricing and other info: http://87605.asisupplier.com/.
The Bottom Line: Shine on, you crazy rhinestones (a nod to my Pink Floyd-loving readers).
Healthy Choice
The Pitch: I just ate a hardboiled egg, which is one of my favorite snack choices. I thought they were good for you, but there's been some chatter lately saying maybe not so much. Your thoughts? But enough of my rambling. Custom energy, fruit-and-nut and protein bars from YouBar (asi/98848) are, indeed a healthy snack. Plus, I've been seeing Owner Anthony Flynn in TV commercials and he's pretty adorable, so how can you go wrong? Think of these for health clubs, campus stores (college kids need energy), health fairs, game-day giveaways and more. To see what's available and to customize your own bars, click here: http://www.youbars.com/.
The Bottom Line: I'm nuts about it.
A Polished Presentation
The Pitch: If you're looking for a fun and unique idea for promotions geared towards women, why not suggest custom nail polish from Diamond Cosmetics (asi/49640)? The supplier recommends expanding your horizons with "corporate sponsors of women's events, clothing, shoe and accessory manufacturers, health and medical companies, the entertainment industry, media (radio stations, magazines, websites), schools and education, food and beverage, banking and financial institutions ... the list goes on and on." The lead time is 6-8 weeks, so advise your clients to plan in advance. To see what they've got going on, click here: http://justforwomenpromos.com/.
The Bottom Line: Nail the sale.