| | |
| --- | --- |
| Keeping you in the loop on products and deals you may not have heard about. | September 19, 2011 |
Hi again, pals. Hope you had a fun last summer weekend. The Phillies won big, but the Eagles lost the Battle of the Birds, so it was a very fun weekend around here until around 11:30 last night and then it was time for bed anyway. This edition will be all fun, I promise! And then you can go to bed if you want. Enjoy and send your feedback directly to me at: khuston@asicentral.com. It may be published in a future issue of Advantages magazine. For free information on products featured in Advantages, click here: www.advantagesinfo.com. – Kathy Huston, editor






The Joe Show:
Something For Everyone

The Joe Show: Something For Everyone
In this episode of The Joe Show, Managing Editor Joe Haley shows off some of the newest and most unique items from supplier shelves. Have a construction client looking for a safety incentive prize? Need some ideas to suggest to businesses targeting frequent travelers? Check out the video.    

Click here to watch this episode of The Joe Show.

Want more videos? Subscribe now to our YouTube videos.




Scentsible Solution
The Pitch: Alliance Rubber Company (asi/34345) offers a brand new product that's sure to get attention from your education-related clients. Whiffers are rubber wristbands infused with memory-enhancing scents (peppermint, spearmint, etc.) or relaxing scents (like lavender). They are supposed to help kids remember important facts or take the stress out of the school day. For more info and pricing, check it all out here: http://www.whiffersbands.com/ .
The Bottom Line: Ah, the smell of it.

Be Aware
The Pitch: George Arden of California Tattoos (ais/43530) tells me they are extending their sale on breast cancer awareness tattoos through 10/31. So act now and use promo code AS090911 and get 15% off your order! Click here: http://www.caltattoo.com/.
The Bottom Line: It's only temporary.

ADVERTISEMENT

ADVERTISEMENT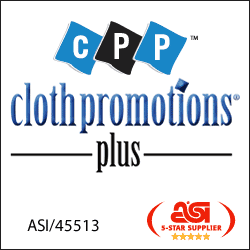 All Bottled Up
The Pitch: Here's a first (at least I haven't seen this before): Custom HBC (asi/47934) offers the patent-pending Bottle Opener Sanitizer. It's a 2-oz. bottle of sanitizer with a built-in bottle opener on top. This is a great idea for fishing trips, golf tournaments, tailgating and other special events. Pricing starts at: 100; $2.99. You can see it for yourself right here: http://customhbc.com/.
The Bottom Line: Double duty.
Harvest Day
The Pitch: Head to the pumpkin patch with The Page Seed Company's (asi/75760) Fabulous Fall Harvest Garden. It's a collection of six seed packets in a 6" x 9" collection envelope - Ornamental Corn, Sunflower, Pumpkin, Acorn and Butternut Squash, and Mixed Gourds. All packets are made from post-consumer-recycled paper. This is a fun idea for farm giveaways and special events. Pricing starts at: one for $5. Email: kgranger@pageseed.com.
The Bottom Line: Top seeds.
Advantages™ Hot Deals is a trademark of the Advertising Specialty Institute. You were sent this newsletter as a benefit of your ASI membership. Copyright 2011, ASI. All Rights Reserved.
If you'd like us to send Advantages Hot Deals FREE to anyone else at your company (or to your off-site sales reps), go to www.asicentral.com/newsletters and complete the online form.
Interested in advertising in Advantages Hot Deals? Send an email to ekoehler@asicentral.com
Click here to subscribe to Advantages™ magazine. If you no longer wish to receive Advantages HotDeals Newsletter, click here
Advertising Specialty Institute®, 4800 Street Road, Trevose, PA 19053