Sales Tip of the Week
Hello, friends and welcome to your next edition. Only a week into fall and lots of things have already happened: The Yankees clinched the pennant; the leaves are starting to turn; Macy, Ashley and Kathy got kicked off Dancing With the Stars; a TLC series has been renamed Kate Plus 8 (so sorry Jon); and Heidi's and Spencer's salaries were revealed (say what?!). Hope there's a lot of action in your sales world, too. Enjoy! Send your feedback directly to: khuston@asicentral.com. It may be published in a future issue of Advantages magazine. For free information on products featured in Advantages, click here: www.advantagesinfo.com.
– Kathy Huston, editor 
ADVERTISEMENT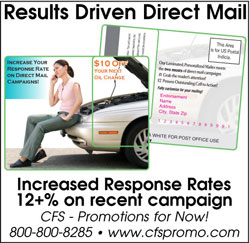 The Joe Show: Bags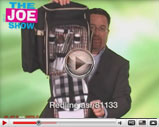 In this episode of The Joe Show, Counselor Managing Editor Joe Haley shows off some of the top totes on the market today. Looking for some options to show clients from one of the fastest-growing categories in the ad specialty industry? Check out this episode.
Click here to see the bags edition of The Joe Show.
ADVERTISEMENT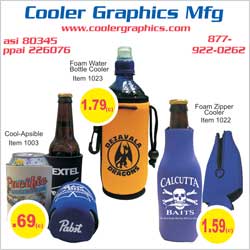 Wheel of Fortune (prize wheel)
The Pitch: Did I ever tell you I'm a whiz at Wheel of Fortune? However, if I was actually ever on the show I would probably freeze up like a scared little rabbit and draw a blank when the TV light went on (like Cindy Brady; do you remember that episode?). Well, prize wheels from Prize Wheel Depot (asi/88721) aren't scary at all. Item MD4 for instance, is a 24" wheel made exactly to your client's specs, matching their corporate colors. Logo, text and pictures can also be added. It has an adjustable clicker and a painted oak table stand. This would be great for sales contests, trade shows, school fairs and more. Pricing for this particular wheel starts at: $459-S, but other sizes are available. Check them out at: www.prizewheeldepot.com.
The Bottom Line: Spin your wheels.
ADVERTISEMENT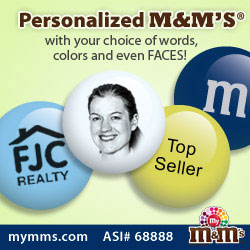 You Are What You Eat (brownies)
The Pitch: Yesterday, I was in line waiting to pay for my Dijon-roasted ham platter at the ASI Café, when I saw ASI Chairman Norman Cohn deciding whether to purchase a yogurt parfait. "It's really good," I offered. To which Norman responded, "You're slim. You don't know good." Yes, I thought that was pretty darn funny too. But I do know good food when I see it (and eat it), honestly, I do. Take, for example, treats from Maple Ridge Farms (asi/68680). Those folks often send us samples and let me tell you, they don't last long around these parts. The editorial team delights in delectables. Item GS166 would be the perfect present for loyal clients and hot prospects alike. One half-dozen, fudge-like home-style brownies in a gold-striped gift box with imprinted burgundy ribbon. The assortment includes: double chocolate, white chocolate with dark chocolate chips, and chocolate butterscotch coconut brownies. All I can say is, yum! Adding to the tastiness is a discount if you order by October 31. Enter "15% early order discount" on your purchase order. Web address: www.mapleridgefarms.com.
The Bottom Line: Gimme some sugar.
What to Do (mouse pad/calendar)
The Pitch: Did you know it takes 100 cold calls to lead to one new deal? (Read all about it in our upcoming October issue of Advantages.) So put those calls on your to-do list good buddies. And while we're on the subject, it's also important to take a gift for each gatekeeper. I think something cool would be item #MPLO18 from Digispec (asi/49716). It's a notepaper calendar mouse pad, which features highlighted holidays and a handy to-do list. End-quantity pricing is available. Call your supplier sales rep to activate it. Check it out at: www.digispec.com.
The Bottom Line: Make an appointment.
Football Hero (ice bucket)
The Pitch: Our pool was closed yesterday, so I suppose I have to get over it and embrace the good things about autumn. One of those is most definitely football. Another is my husband's special chili. Here's an item that would be a winner at any football party or in any holiday gift program: Item 936-1F from Mr. Ice Bucket (asi/71808) is a 3-quart leatherette ice bucket with a football lid handle. It's really nice looking and pricing starts at: 2; $40-P. The item is new and is not yet on the supplier's Web site, but you can see it on ESP Online, or call the supplier for more details. Website: www.mricebucket.com.
The Bottom Line: Take one for the team.
A Heated Argument
The Pitch: Yesterday morning, I told my husband that we have to start putting the heat on. Of course, that seems to annoy husbands for some reason, as they would rather reduce the monthly energy bill, even if it means freezing out their spouses. Steve would rather I simply sport a Slanket from Slanket Loungin LLC (asi/87649) all day and night. A slanket is a blanket with sleeves, if you've been living under a rock, and they do look rather cozy. Who knows, they might even save some marriages! And even cooler (or should I say warmer?) … portions of all sales will go to three different charities. Pricing starts at: 20-$37.99-R. For more info and to check out all the offerings, go to: www.theslanket.com.
The Bottom Line: Bundle up some sales.