Well, kids, tonight I'm going to the U2 concert in Giants stadium, so I'm pretty pumped up. But before I leave and head for exit 16W off the New Jersey Turnpike, of course I had to put together a few ideas to pump up your sales this week too. Enjoy! Send your feedback directly to: khuston@asicentral.com. It may be published in a future issue of Advantages magazine. For free information on products featured in Advantages, click here: www.advantagesinfo.com.

– Kathy Huston, editor 
The Joe Show: Recap From Las Vegas


Want to see the hottest items on the Las Vegas trade show floor? Managing Editor Joe Haley went on a hunt for the most interesting things he could find. Click here to see what he came up with and to watch the Day One episode of The Joe Show. Click here to watch the Day Two episode of The Joe Show.


ADVERTISEMENT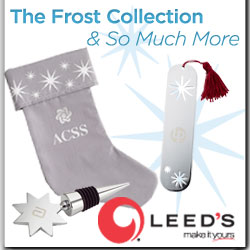 Slim Shady (sunglass visor)
The Pitch: No bad hair days: Marbleart (asi/68714) offers VisorShadz, a 2-in-1 visor that can be attached to glasses, or used as a traditional visor. Plus, it's flexible and lightweight and can fold up to fit into a purse or pocket. Isn't this the perfect item for golf outings, sporting events, company picnics, resorts, swim clubs and more? Yes, I think it is. Any image can be placed on it and it can also be autographed. You can get a free sample, and pricing starts at: 500; $2.75-R. You can see a slideshow and more at: http://www.visorshadz.com/.
The Bottom Line: For your eyes only.
ADVERTISEMENT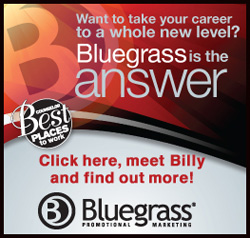 A Little TLC (cold & flu kit)
The Pitch: This little item kicks flu kits up a notch (I feel cozy just reading the description). The Cold & Flu Care Package from Minimus LLC (asi/71357) includes 26 items to provide comfort for those who are under the weather. Instant soups, herbal teas, hand sanitizing wipes, facial tissues, pain relievers in individual packets, cough drops, and more are all at the ready. This should be just what the doctor ordered … literally. Pricing starts at: 25; $16.77-R. For more info, email Paul Shrater at: paul@minimus.biz.
The Bottom Line: Feel better.
Read All About It (cold & flu magnets)
The Pitch: Speaking of those nasty cold and flu bugs, Universal Promotions/UpLine (asi/92977) has great new magnets that are imprinted with practical prevention tips. They should be in high demand this season, especially for your school- and health-related clients. Also think about them for pharmacies, senior centers and daycare centers. Prices start as low as .99 (q) for 250. You can also get free setup using promo code 20091031UPHD. Click here: http://www.uplineideas.com/product.aspx?prod=8009&s=042-S. Expires 10/31/09.
The Bottom Line: Health is wealth.
Ready for a Close-up (bookmark/magnifier)
The Pitch: I have a pair of reading glasses on my nightstand, one in my purse and another pair of sunglass readers on the back porch for reading poolside (although, sadly, that will be coming to a screeching halt as autumn temps fall). If you're over 40, you know what that's all about. So, here's what I consider another absolutely good idea from Waldor Products (asi/94770): Item #501 is not only a bookmark, but a magnifier (6X magnification) with a 5-inch ruler to boot. Plus, let's not forget that the supplier is offering EQP on its entire catalog. Use promo code EQP on your order. Check it out at: http://www.waldorproducts.com/product.aspx?style_no=501. Expires 12/31/09.
The Bottom Line: Magnify your margin.
Happy Anniversary! (champagne glasses)
The Pitch: My husband was away on monkey business (well, I suppose there was some actual work involved), so last night I sent him this text message: "Don't you think you should make a reservation for dinner on the happiest date of your life ever?" Yes, folks, Friday is our anniversary. For others celebrating a special date, a festive pair of crystal champagne flutes would be much appreciated. Think about giving these for employee anniversary recognition too, as well as for holiday gifts. Perhaps you might pair it with a nicely etched bottle of bubbly. Item 139903 from Indigo (asi/62560) starts at: one pair for $135-R. Click here: http://www.indigowatch.com/proddetail.asp?model=139903&brand=WATERFORDB&subcat_id=6.
The Bottom Line: Let's have a toast.
From Team ASICentral
If you could use some tips on how to sell different product categories, check out these we've gleaned from Advantages Sell This Product supplement: http://www.asicentral.com/asp/open/education/magazines/dist/sellthisproduct.aspx.