ADVERTISEMENT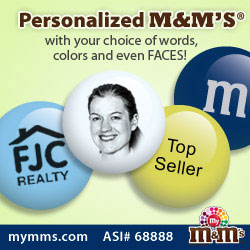 Charge It (solar charger)
The Pitch: At my house, "Mom, where's my phone charger?" is asked as frequently as "Kath, did you see my [insert various objects here]?" I don't know why everyone thinks I should be the keeper of everything, but wouldn't it be nice if you had one charger for every gadget? Along comes Solio-Better Energy Systems (asi/40364) with the Solio universal solar charger. It's a great item for safety programs, holiday gifts, incentives, cell phone providers, etc. It's eco-friendly and practical and the Solio Mono is available starting at: 20; $59.95-T. Get more info at: www.soliopromos.com.
The Bottom Line: Pure energy.
All Flash (wristband/USB drive)
The Pitch: After the first day of school, my son came home and said he needed a USB drive … pronto. Kids, I have news for you: USB drives are a necessity these days. Custom Flash Gear (asi/47946) makes them fun by putting them on silicone wristbands so they are always on hand. The USB Band 8GB version starts at: 100; $28.65-Q. Use them for school stores, fundraisers, computer retailers and promotions aimed at tweens and teens. Web address: www.customflashgear.com.
The Bottom Line: Band together.
It Takes Two (folding bench)
The Pitch: Tailgating is kicking into high gear with college and pro football back in season (can't you smell the chili and wings in the air?). Well, here's a nifty spectator/tailgating folding "bench," which seats two … perfect for huddling together on brisk autumn days. Item BC-33 is from King Stone Enterprises LLC (asi/64887) and it starts at: 250; $36-P. Markets include sporting events, incentives, college fundraisers, resorts (for the beach), and corporate picnics. Check it out at: http://64887.asisupplier.com/.
The Bottom Line: Front-row seats.
This Smells (scented pen)
The Pitch: When I hear "wild cherry," of course I think of "Play That Funky Music" … and you should see me dance to it. You might do a little dance yourself when I tell you of a new product I have sniffed out for you: scented pens. The supplier is aptly named Scented Pens (asi/85382) and wild cherry is only one of the fragrances they offer. Pricing starts at: 250; 80 cents-R. To find out more and also to read about scent marketing and branding (pretty cool stuff) go here: www.scentedpens.com.
The Bottom Line: The nose knows.
From Team ASICentral
We've got a lot of cool things going on in our social networks, including questions of the day on Facebook, new Joe Shows and Advantages Hot Deals tips on YouTube and continuous Twitter updates. Got questions, comments or any type of feedback regarding anything ASICentral? Don't hesitate to contact us at feedback@asicentral.com.