ADVERTISEMENT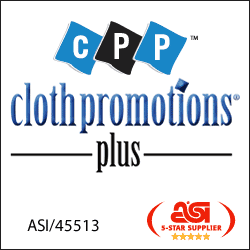 Seasonal Change
The Pitch: The 30-degree plummet in temps from Saturday to yesterday (one day shorts, the next day sweaters!) reminded me it's definitely time for blanket giveaways. Luckily, Tagmaster (asi/48500) offers the comfy, cozy Micro Mink Sherpa Blanket, with one side made of faux micro mink and the other made of faux lamb's wool sherpa. A concealed zipper seam is designed for better embroidery appearance. This is perfect for many promotions, including holiday gifts and self-promos to warm up relationships with prospects. Click here for pricing and other info: http://tagmaster.net/.
The Bottom Line: The big cover-up.
Lights, Camera, Action
The Pitch: Like Steve and I, Clegg Promo (asi/45450) is celebrating a 25th anniversary this year. That's not the only cool thing: Their brand new Video in Print cards are very cool indeed and would make excellent business flyers, travel brochures and more. They incorporate up to 15 minutes of high-quality video inside printed material. Check out a You Tube video of this very unique product right here: http://www.clegg.com/.
The Bottom Line: Push play.
Phone Home
The Pitch: I've been an editor in this industry for quite some time and here's something I've (remarkably) never seen. It's the Phone Dome from Southeast Plastics (asi/88310). Place a smart phone inside and it amplifies the sound up to 200%. The supplier says, "Hearing is believing" so check it out for all kinds of promotions. It comes on a lanyard, so outdoorsy types can wear it and listen to music or talk on the phone hands-free. Pricing starts at: 100; $2.34. Click here: http://southeastline.com/.
The Bottom Line: Turn it up.
Complete With Seat
The Pitch: Are you looking for a great fundraiser item for schools and sports teams? Outwrap (asi/75710) offers the Outwrap fleece-lined hooded jacket, with a built-in seat! The built-in seat is hidden and you flip it down when needed. Plus, the built-in seat also doubles as its own carry bag with adjustable carrying strap. It's ideal for travel too. Find out more and view a video here: http://www.outwrap.com/.
The Bottom Line: Have seat, will travel.
SUPPLIERS: Get FREE Exposure in Advantages magazine!
Are you debuting truly new products in 2013? Get FREE exposure to 40,000+ distributor sales reps in Advantages magazine's mid-December New Products Preview issue. Send a high-resolution image of your product or products (at least 300 dpi at 4 x 4 inches; low-resolution images will be rejected) or a sample ASAP. Let me know what's new about the product and which of these categories it would fit into: Apparel, Sports, Business, Home Items, Meetings & Events, Health & Beauty, Travel & Leisure, Education. Email Editor Kathy Huston: khuston@asicentral.com.