Car Star
The Pitch: Here's something unique for auto and safety programs from Tempo Industries Inc. (asi/90859). Come to think of it, it's great for virtually any promotion. The POWERDECAL provides an LED backlit logo for any vehicle window, even the dark, factory-tinted types. The device turns on automatically while driving at night via sensor technology and shuts off after two minutes parked. Once installed you never need to touch it. Isn't that pretty awesome? Pricing starts at: 12; $23.55. Check it out; there's even a short video about it: http://bit.ly/qNWbkW.
The Bottom Line: Get glowing.
Hat Head
The Pitch: My hubby's T-shirt collection is rivaled only by his baseball cap collection. He wears them all the time; he thinks nobody can tell he has gray hair under there. Anyway, I know he would love this new cap from Promo Rigba International (asi/79957): It's a low-profile, six-panel flexfit cap with a pre-curled visor, and perhaps most importantly, a bottle opener built into the side, which can sport a debossed logo. This is a fun idea for beverage distributors, sporting events, clubs and more. Pricing starts at: 1500; $9.10. Email: info@rigbainternational.com and ask about item Cap01.
The Bottom Line: On top of things.
ADVERTISEMENT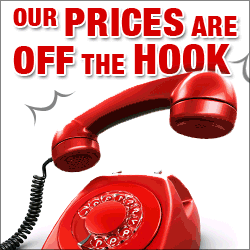 Have a Ball
The Pitch: Rangers or Cardinals? Who will win the Series? Everyone's a winner that made it this far right? And on that note, DYR Design Your Recognition (asi/48051) offers custom acrylic plaque awards for just about any sport, which means you can sell these year round (in fact, we have an article coming up in the January issue of Advantages magazine about sports opportunities throughout 2012; I only know because I assigned it). Pricing on the 7 x 9 size starts at: one for $70.83. Check them out here: http://bit.ly/n2v4a1.
The Bottom Line: Root, root, root for the home team.
Lions, Tigers & (Perhaps) Bears
The Pitch: If you have not checked out the news today (and especially if you're in Ohio), please be advised that exotic animals are on the loose in Zanesville, having been set free from a preserve. Hopefully, by the time you read this, they will have been recaptured. They even closed the schools, can you believe it? Here's a more cuddly assortment that school kids would surely appreciate: 10-inch soft plush animal puppets with sound. They are from Rockleigh Industries (asi/83090). Give them a once-over here: http://bit.ly/qmtyiC.
The Bottom Line: How about a hug?