| | |
| --- | --- |
| Keeping you in the loop on products and deals you may not have heard about. | October 17, 2011 |
SPONSORED BY


Hello, buddies! Happy Monday. Just sitting here, having a nice cup of coffee and writing your "Hot Deals." Let me know what you're up to. Enjoy this edition and send your feedback directly to me at khuston@asicentral.com. It may be published in a future issue of Advantages magazine. For free information on products featured in Advantages, click here: www.advantagesinfo.com. Kathy Huston, editor


The Joe Show:
Latest & Greatest

The Joe Show: Latest & Greatest
In this episode of The Joe Show, Managing Editor Joe Haley shows off some of the newest items to hit the ad specialty market. Looking for a way to capitalize on the QR code craze? Want an apparel accessory to promote for the winter months? Check out the video.    

Click here to watch this episode of The Joe Show.

Want more videos? Subscribe now to our YouTube videos.
ADVERTISEMENT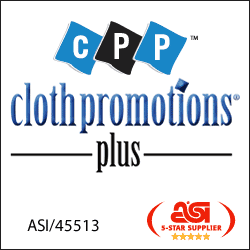 Do You Like Us? (We Like You!)
If you want to get great sales tips, daily inspiration, product ideas, helpful videos and more, it's as easy as pie (and now we are craving pie). Before you read the rest of this issue, please "like" us on our brand-new Advantages magazine Facebook page and spread the word to your colleagues. Go to: www.facebook.com/advantagesmag.
Autumn Athlete
The Pitch: Three signs it's officially autumn (besides the calendar): The heat's on at home, my younger son is being plagued by autumn allergies and I have switched to dark red nail polish. Time to switch up the wardrobe too and that goes for athletic types. Tri-Mountain Gear (asi/92125) has a great new layering piece for guys: Item 659 is a men's moisture-wicking 1/4-zip pullover shirt with reflective piping (for nighttime runs and biking). It even comes in Autumn Orange, among other stylish colors. This is perfect for track teams, soccer teams and more. Pricing starts at: one for $54.50. Check it out: http://trimountain.com/.
The Bottom Line: Try it on for size.
It's Boss
The Pitch: If you're a boss yourself, Happy Boss's Day! Here's a snappy new laptop bag called The Boss from Sweda LLC (asi/90305).The sturdy 600D polyester messenger bag has a large front flap with pocket and secure clip closure. The dual-zipper padded rear compartment folds down flat for quick airport screenings and more. It's perfect for any bossy type. And you know what else is perfect? You can get it at $5 off per bag until 12/31, so consider this for holiday gifts too. Click here: http://swedausa.com/.
The Bottom Line: Don't shoot the messenger.
Movie Time
The Pitch: So, because it's the month of Halloween and spooky things, they were having a Stephen King marathon on AMC. For some reason, I got caught up in watching "Christine," the '80s movie about the car that possesses its teenage owner and goes on a few demonic killing sprees. It was HILARIOUS (although I don't think it was supposed to be). The only thing missing was some awesome popcorn (because I hadn't done my grocery shopping yet; as I mentioned, I got caught up). Admints & Zagabor (asi/31516) offers 1.5 ounces of gourmet cheese popcorn or butter popcorn in a clear bag with a 4-color laminated decal. These are fun for movie openings, school fundraisers, trade shows, community events, real estate promos, bars, beverage distributors and more. Pricing starts at: 250; $1.45. Click here: http://admints.com/.
The Bottom Line: Snack attack.
Give It a Rest
The Pitch: Ok, so sports parents are often up on their feet, screaming at the coach or cheering for their kids. But every once in a while, even they like to take a break. Golden Lion (asi/57657) is giving you a break too, with special pricing until 12/31 on new folding chairs that are just what you need for tailgating and other sports-related activities. For instance, you can get item SYBA-100, a folding captain's chair with two cup holders and a carrying case for 100; $13.25. Check it out: http://goldenlionusa.com/.
The Bottom Line: Take a seat.
SPONSORED BY


Advantages™ Hot Deals is a trademark of the Advertising Specialty Institute. You were sent this newsletter as a benefit of your ASI membership. Copyright 2011, ASI. All Rights Reserved.
If you'd like us to send Advantages Hot Deals FREE to anyone else at your company (or to your off-site sales reps), go to www.asicentral.com/newsletters and complete the online form.
Interested in advertising in Advantages Hot Deals? Send an email to ekoehler@asicentral.com
Click here to subscribe to Advantages™ magazine. If you no longer wish to receive Advantages HotDeals Newsletter, click here
Advertising Specialty Institute®, 4800 Street Road, Trevose, PA 19053