Hello, buddies. Now, you know, after all the tips and ideas I give you every week, it stands to reason you'd be a sales superstar, correct? If you consider yourself as such, I want you to enter Advantages magazine's first-ever Salesperson of the Year contest. Simply send me an e-mail and in about 100 words, let me know about how you saved a sale, built strong client relationships, used your creativity in a really big way, managed to perform way above quota, despite the economy, or anything else you think would make you a contender. Write to me at: khuston@asicentral.com ASAP and if you are the winner, many gifts will be bestowed upon you, including a $500 Amex card, and you will be profiled in our January issue and spotlighted in a podcast interview. Of course, you may also nominate other worthy sales reps as you see fit. Hoping to hear from you soon and in the meantime, enjoy this edition! For free information on products featured in Advantages, click here: www.advantagesinfo.com.

– Kathy Huston, editor 

The Joe Show: New Products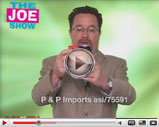 Looking for the hot-off-the-presses items available in the market? In this episode of The Joe Show, Counselor Managing Editor Joe Haley shows off some new products for 2010 that suppliers have sent to him recently. Check out the video, and wow your clients with some unique new offerings.
Click here to see this new-products edition of The Joe Show.
ADVERTISEMENT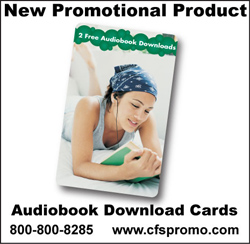 What a Pig!
The Pitch: From their inexpensive Gusto line comes a very cool piggy bank from Leeds (asi/66887). Item 6650-09 has an easy-to-access bottom half that holds money you can spend, and a hard-to-access top half for money you want to save. Makes cents, no? This is perfect for teaching kids to hold onto that birthday and holiday cash from Grandma and Grandpa that's been burning a hole in their pockets. Pricing starts at: 144; $4.24-P. Check it out here: www.leedsworld.com.
The Bottom Line: Save or splurge.
Dog Days
The Pitch: I saw many "interesting" sights in Key West last week, including a very hip dog wearing sunglasses; guess he didn't want to be recognized by the puppy-razzi (hey, they pay me to do this!). I'm sure this stylish pooch would love the Doggie Backpack from Basic Design Line (asi/38693). Item SB-11 starts at: 100; $13.57-R. It would be just right for any animal-related promotion ... or doggie fashion show. Click here:
http://www.basicdesignline.org/
The Bottom Line: They can carry their own bags.
Cosmic Vibe
The Pitch: This just seems like a fun place to park my glass of Pinot Grigio.  Item #WKA-GC09 from Ariel Premium Supply (asi/36730) is their new Cosmic Gel coaster, which is filled with red, green or blue liquid. Pitch this product for bar promotions and special events. Pricing starts at: 150; $1.37-R. See it here: http://www4.arielpremium.com/products.php?req=view&product_id=WKA-GC09&selected=WKA-GC09.
The Bottom Line: Are you gellin'?
Take One for the Team
The Pitch: You don't even realize how excited everyone is here in the Philadelphia area about game 1 of the World Series tonight! So excited, in fact, that our local newspaper reported on a woman who offered ... um, "favors" in exchange for Series tickets (I kid you not). A more appropriate way to show team spirit would be with sports-related gel decals from Cellgells.com (asi/44401). Place them on laptops, cell phones, iPods, notebooks, etc. A six-pack in a clear package with header starts at: 50; $5.95-P. Perfect for fundraisers, sporting events, school stores and more. Go to: www.cellgells.com.
The Bottom Line: Stick it.
Shake It, Baby
The Pitch: Flashlights are a necessity in any home or business, on any boat, at any campground, in any trick-or-treater's costume pocket, and in any handyman's tool belt. You don't even need batteries with this flashlight from BamBams (asi/38228). Item AT-701-E just needs a good shakin' to generate light. Pricing starts at:  100; $8.05-R. Click here for your safety-related programs: http://www.bambams.com/public/.
The Bottom Line: Pure energy.