SPONSORED BY



Sales Tip of the Week
Hello, all you lovely people. Guess where I am right this moment as you read this? Most likely, I'm at some Happy Hour on Duval Street in Key West. Click here for the live Web cam; maybe you'll see me: http://www.liveduvalstreet.com/. Yes, Big Steve and I are enjoying a little vacay, but I would never neglect to send you your Hot Deals. Enjoy! Send your feedback directly to: khuston@asicentral.com. It may be published in a future issue of Advantages magazine. For free information on products featured in Advantages, click here: www.advantagesinfo.com.

– Kathy Huston, editor 
ADVERTISEMENT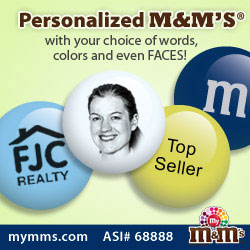 The Joe Show: New Products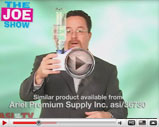 Looking for the hot-off-the-presses items available in the market? In this episode of The Joe Show, Counselor Managing Editor Joe Haley shows off some new products for 2010 that suppliers have sent to him recently. Check out the video, and wow your clients with some unique new offerings.

Click here to see this new-products edition of The Joe Show.

Warm Welcome (doormat)
The Pitch: Nothing turns my happy holiday mood around faster than people dragging a wintry mess into my front hall. Luckily, Logo Mats Inc. (asi/67849) offers great new personalized holiday-themed welcome mats, with a minimum of only one. Not only do they give a warm welcome for all who enter, but they provide a place for everyone to wipe their boots. Plus, they are made in the USA. Think about your real-estate clients and mortgage companies, retail establishments, hotels and resorts, office buildings, restaurants and bars and many other markets. Options include candle, snow woman, horn, Santa and wreath and there is a maximum of 12 characters. Pricing is: $53.91-P and you can see them here: http://www.logomatsinc.com/.
The Bottom Line: Front-door exposure.
ADVERTISEMENT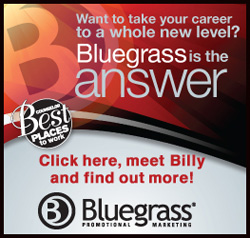 Burn Rubber (car coaster)
The Pitch: This is a neat idea, and I mean that literally, because it will keep your car cup holders neat and clean. Item FT-CC from Americanna Co. (asi/35730) is a car coaster made from recycled tires. It fits most cars, trucks, boats and RV's and would really fit any market as well, not just automotive. It's notched for easy removal. Pricing starts at: 300; .58-P. Click here: www.americanna.com.
The Bottom Line: Tire tracks.
Aloha (desk item)
The Pitch: Put Don Ho's "Tiny Bubbles" on in the background and turn any office environment into a luau (without the pig on a spit). Minya International Corp. (asi/71370) has the cutest desk accessory that is guaranteed to make you smile. Item MI-1905 is a solar-powered decoration with a hula-dancing boy/girl couple. This would be a fun giveaway for incentive trips, resorts, travel agents and anyone who wants to get out of the winter doldrums. Pricing starts at: 50; $11.50-R. Check it out: http://www.minyausa.com/isapi/isapi.dll?search2.
The Bottom Line: A little hip action.
Here Comes the Sun (self-tanning lotion with SPF 15)
The Pitch: Not that I want to look like George Hamilton, but a little faux tan never hurt anyone. Last week, I applied some, so I could fit in with the natives here in Key West this week. We all feel better with a healthy glow, and in an effort to protect our skin, more and more self-tanners are on the market. Smartshield Sun Care (asi/87806) brings you a gradual self-tanning lotion with SPF 15. It's the perfect pillow present for hotels. It's also a smart giveaway for dermatologists and spas. Pricing starts at: 250; $9.95-R. See it here: http://www.smartshieldpromo.com/self-tanner.html.
The Bottom Line: What a faker!
Chocolate Fix (chocolate, of course)
The Pitch: I don't know how I feel about a chocolate brain (who would your target market be, zombies?). But if you were so inclined, you could get such a thing with Custom Chocolate LLC. (asi/47919). They make 3D chocolate models in any shape or size. Janet and Paul Schmid started the candy operation in 1982 in their kitchen and of course, it has since grown into a pretty sweet biz. Pricing depends on what you're looking for and you can see what they've got to offer at: http://www.custom-chocolate.com/index.php.
The Bottom Line: A recipe for success in any market.
Are You the Advantages Salesperson of the Year? 
Advantages, the industry's leading magazine dedicated to ad specialty sales professionals, is holding its inaugural Salesperson of the Year contest to recognize outstanding sales performance. In the past year, did you come up with something really creative that led to a huge sale? Did you have the largest sales volume in your company? Did you go way over 100% of your quota, despite the challenging economy? Have you gone above and beyond for a client? If you think you or one of your colleagues should be a contender, e-mail Editor Kathy Huston: khuston@asicentral.com, by October 26. Let us know what makes you so spectacular in 100 words or less. Write about the measures of your success and give us one of your sales secrets. If you would like to include a client testimonial, do that too. The winner will be profiled in our January issue, spotlighted in a podcast interview, and will receive a $500 Amex card PLUS a prize packet full of handy tools for on-the-go salespeople. Oh, and of course, he or she will have bragging rights for the year.

Advantages is bringing over 60 top suppliers to a city near you. 
Come to the industry's largest and most popular traveling show, the ASI Advantages Roadshow. For a list of cities and dates, visit http://www.asishow.com/advroadshow/. Admission is free for all distributors and salespeople! 
SPONSORED BY


Advantages™ Hot Deals is a trademark of the Advertising Specialty Institute. You were sent this newsletter as a benefit of your ASI membership. Copyright 2009, ASI. All Rights Reserved. 
If you'd like us to send Advantages Hot Deals FREE to anyone else at your company (or to your off-site sales reps), go to www.asicentral.com/newsletters and complete the online form.
Interested in advertising in Advantages Hot Deals? Send an email to ddienna@asicentral.com
Click here to subscribe to Advantages™ magazine. 
Advertising Specialty Institute®, 4800 Street Road, Trevose, PA 19053