Sales Tip of the Week
Hey! How 'bout those Twins? Here in the Philly area, though, everyone's all atwitter about the Phillies playing the Rockies today. Your predictions for the series? In baseball, it's never over until the fat lady sings and the only thing I can predict right now is that you'll find some interesting ideas right here in this newsletter and the videos contained herein. (Isn't it something how I used the words "atwitter" and "herein" in the same paragraph? What a wordsmith!) Enjoy! Send your feedback directly to: khuston@asicentral.com. It may be published in a future issue of Advantages magazine. For free information on products featured in Advantages, click here: www.advantagesinfo.com.
– Kathy Huston, editor 
ADVERTISEMENT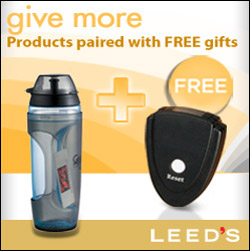 The Joe Show: New Products For 2010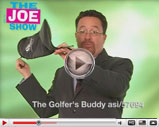 In this episode of The Joe Show, Counselor Managing Editor Joe Haley shows off some new items that are ready for prime time. Looking for hot new products to impress clients with as they plan their 2010 promotional programs? Check out this episode.
Click here to see this new products edition of The Joe Show.
ADVERTISEMENT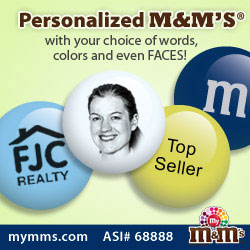 Shark Bait (clock)
The Pitch: A 748-lb. shark was caught off the coast of Fort Lauderdale on Sunday. And you wonder why I don't like swimming anywhere but the pool. What the heck kind of fishing pole were they using, I wonder? Similarly ambitious fishing types would appreciate item #738 from Fields Manufacturing Inc. (asi/54100), a metal fishing reel and rod replica desk clock on a black base. It would make a nice executive gift or tournament prize. Pricing starts at: Qty.-5; $37.31-R. You can see it at: http://www.fieldsmfg.com/.
The Bottom Line: Hook up.
ADVERTISEMENT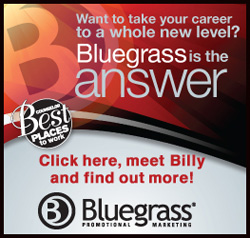 Service with a Smile (candle)
The Pitch: Hey, it's National Customer Service Week and hopefully, you are doing all you can to give your clients A+ attention. Why not show some appreciation to your loyal fan base with a candle screen printed with "Thank You" from Custom HBC Corp. (asi/47934)? It's vanilla-scented and comes gift boxed. It might spur your clients on to do the same for theirs. Pricing starts at: 25; $17.58-R. Click here: http://www.customhbc.com.
The Bottom Line: Written in wax. 
It Was a Very Good Year (camera) 
The Pitch: Sure the stock market crashed in October of 1929, but that's nothing compared to who crashed onto the scene the very same month. On a positive note, ASI's very own Ernie Chernin entered the world. Ernie, who is currently a credit and collections specialist here, celebrated his 80th birthday yesterday. Yes, he is still working, saying if he retired his wife would make him work harder at home. I'm sure all husbands can relate. Help anyone commemorate a big day with the festive Party Cam (item #4003) from Illini (asi/62190). It's disposable and has 27 exposures and flash. These are fun giveaways for any special event, including weddings, bar and bat mitzvahs, Christening parties, showers and more. Pricing starts at: Qty.-25; $8.25-R. Visit: http://www.illiniline.com/.
The Bottom Line: For the good times.


ADVERTISEMENT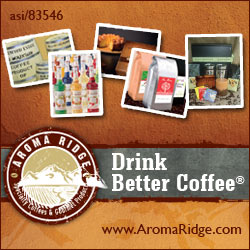 Ethical Treatment (eco totes)
The Pitch: Every day, I read about lots of people and companies who could use bags full of ethics. Along comes supplier Bags of Ethics (asi/37952) as an example of what it means to be on the right track. They employ a 90% female workforce, 60% of whom they say are "underprivileged," in the making of eco-friendly totes. They've even been given an award by William and Harry's dad, Prince Charles himself. They offer a whole host of options for a whole host of clients and markets like special events, trade shows, grocery stores and retail, colleges and charities. For more information on this newly listed supplier and to see what they've got, click here: http://www.bagsofethics.org/.
The Bottom Line: The natural choice. 
In the House (talking bank)
The Pitch: I really like this product for mortgage companies, real estate agents, home improvement stores and contractors, and banks. Item MI-8935 from Minya International Corp. (asi/71370) is a house-shaped talking bank that lets you know how much you've got in the kitty each time you make a deposit. Isn't that clever? Pricing starts at: Qty.-50; $19.25-R. Why not take a look-see? http://www.minyausa.com/isapi/isapi.dll?search2.
The Bottom Line: Home sweet home. 
Advantages is bringing over 60 top suppliers to a city near you. 
Come to the industry's largest and most popular traveling show, the ASI Advantages Roadshow. For a list of cities and dates, visit http://www.asishow.com/advroadshow/. Admission is free for all distributors and salespeople! 
SPONSORED BY


Advantages™ Hot Deals is a trademark of the Advertising Specialty Institute. You were sent this newsletter as a benefit of your ASI membership. Copyright 2009, ASI. All Rights Reserved. 
If you'd like us to send Advantages Hot Deals FREE to anyone else at your company (or to your off-site sales reps), go to www.asicentral.com/newsletters and complete the online form.
Interested in advertising in Advantages Hot Deals? Send an email to ddienna@asicentral.com
Click here to subscribe to Advantages™ magazine. 
Advertising Specialty Institute®, 4800 Street Road, Trevose, PA 19053