Poppin'
The Pitch: Yesterday , my mom and I went to see "Birdman." My review: Trippy weirdness. Of course, we had to get popcorn because, as my mom said, "We're at the movies!" You don't need to be at the movies, though, to enjoy this tasty treat and Midnite Snax (asi/71685) offers a variety of popcorn tins. These are perfect for you to drop off at your favorite clients' offices around the holidays. And suggest they do the same for theirs. You can check out what they have and the pricing here: http://midnitesnax.com/products/84-Popcorn.
The Bottom Line: Crunchy goodness.
ADVERTISEMENT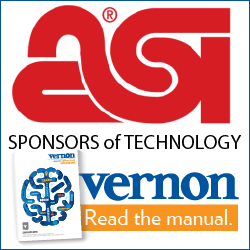 A Hearty Congratulations
The Pitch: Every year around this time, I wait with bated breath to see if I will be ASI's Employee of the Year (ha ha ha ha; I crack myself up). Well, awards season is on the horizon and there's a new awards supplier in town. Milestone Recognition (asi/71173) offers all types of awards – clocks, pen sets, acrylic, crystal, golf, etc. – that would work for any celebration. They are available at various price points. You can check them out here: http://www.milestonerecognition.com/.
The Bottom Line: A true honor.

Healthy Sales
The Pitch: If you're looking for a great idea for your health-care clients, Evans Manufacturing (asi/52840) offers the Companion Care First Aid Kit at better than EQP until 12/31/14. Use promo code 5319. The case holds bandages, first aid cream, ibuprofen, antiseptic towelettes and more. It's available in 16 colors. Suggest it for health fairs, run and walk events, hospitals, safety campaigns, travel agencies and hotels, etc. To see it, click here: http://www.evans-mfg.com/.
The Bottom Line: Make it all better.

Take Aim
The Pitch: Here's a fun stress reliever for your desk. Illini (asi/62190) offers a magnetic, desktop dart board with darts. I might be tempted to throw the darts at certain co-workers who shall remain nameless, but I digress. (I kid, I kid.) Suggest these for new employee welcome gifts, college recruitment events and to thank anyone who "hits the bullseye." Get it for as low as $2.58-C. Click here: http://illiniline.com/.
The Bottom Line: Eye on the target.