Soup &Sandwich
The Pitch: In case you wonder what President Obama will be having for lunch, the White House Soup of the Day is Navy Bean (yes, I'm a wealth of useless information). Whatever you or your clients are having for lunch, you should suggest a lunch tin with thermos from Manhattan Line (asi/68621) to go along with it. Coincidentally, today is National Sandwich Day. You can get a tin with a full-body imprint and imprint on the thermos too. These are perfect for employees and students alike and would make nice new hire and new student welcome gifts. Contact your HR and education clients about these today. For more info, click here: http://manhattanline.com/.
The Bottom Line: Retro cool.
ADVERTISEMENT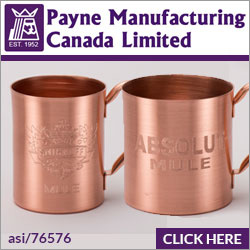 The Cat's Meow
The Pitch: Last week featured National Cat Day (I didn't tell Sneakers, because I didn't want him to feel entitled). You, however, can be a kitty's best friend by offering Kitty Boinks from Promopet (asi/79698). They are safe, durable "spring-y" tube toys. Squeeze and shoot the plastic mesh tube up to 30 feet, and watch furry pals pounce. These are great for entertainment and exercise and should be suggested for vets, pet fairs, pet shops, adoption services and more. Pricing includes a pad-printed, one-color, one-location imprint and starts at: 250; 80 cents-C. Click here: http://www.promopet.com/.
The Bottom Line: Get them jumping.
Let It Snow
The Pitch: According to my research, Syracuse, NY is the number one snowiest major cities in the U.S., with a whopping average yearly snowfall of about 126 inches. Wowzers. Good luck to all of you who live there. You don't have to live in that city, though, to appreciate the Keytag Ice Scraper from Venturaline (asi/93520). Get it for as low as 52 cents-C. Suggest it for any auto-related promotion, including those focused on insurance companies. Check it out: http://www.vln.us/index.php.
The Bottom Line: Just hanging around.