ADVERTISEMENT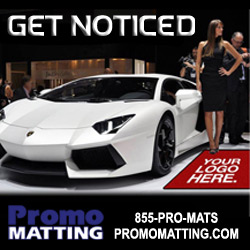 A Good Reflection
The Pitch: I don't run, unless it's to the sale rack. However, this knit acrylic cap, in neon orange or neon yellow with reflective stripes, is perfect for nighttime runners, people walking their dogs, kids walking across campus and more. It's from Hit Promotional Products (asi/61125) and one size fits most, unless you have an unusually large noggin. Item #1073 starts at: 48; $6.94-R. Click here to see it: http://www.hitpromo.net/.
The Bottom Line: Heads up.
Get Your Mitts On It
The Pitch: The three little kittens aren't the only ones who lost their mittens. I just went through our winter hat, scarf and glove bag (yes I do have one in the hall closet) and there were plenty of partnerless pairs. Accio Promotions (asi/30467) offers acrylic mittens with cozy polar fleece lining and pricing starts at: 1000; $4.43-T. Think of these for school and team fundraisers, ski resorts and more. They come in assorted colors. For more info on item APM100716, email: info@acciopromos.com. The Bottom Line: Hand warmers.
I Heart It
The Pitch: Perhaps you have clients with winter weddings coming up. Or maybe you're planning ahead for Valentine's Day or springtime proms. Best Deal Awards (asi/47791) offers an optical crystal heart on a keychain, that can be personalized with sandblast etching. I think it would be a unique gift for such an affair. Pricing on item #102334 starts at: 12; $20.90-R. Click here and scroll down to page 22: http://www.bestdealawards.com/. Or email: ken@bestdealawards.com.
The Bottom Line: All heart.
Soothing Tunes
The Pitch: This is a great idea for travel promotions. Item PFT100353 from Promofetch (asi/79977) is a travel pillow that you can plug your tunes into to help you drift off to slumberland while on the plane, train, bus or any other form of transportation. Pricing starts at: 1000; $9.20-T. For more info, email: csr@promofetch.com.
The Bottom Line: Music to your ears.