ADVERTISEMENT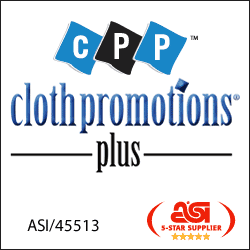 Flippin' Lids
The Pitch: Steve made the first fall batch of his world-famous chili yesterday (well, it's famous in our house anyway). What goes better with Steve's chili than a frosty beer? St. Regis Crystal (asi/84592) has a beer mug for the fancy crowd (like us). It's a classic Irish pub style mug and features an optional lid, which you can use to keep bugs out of your beer outdoors, and it also gives you the choice of using it as a candy jar at some point. It is individually deep etched by hand, giving it that upscale look. Pricing starts at: 12; $13.40-R and this would make a lovely gift. Click here: http://stregiscrystal.com/.
The Bottom Line: Drinks are on us.
Cuddle Buddy
The Pitch: Perusing the Internet this morning, I came across tips to set up your office in a way that gets you promoted. One was to display a colorful throw blanket. Really? Because that would make me want to take a nap at my desk. In fact, I've found the perfect colorful throw blanket for nap time and it could also work as a nice, decorative accent in the family room for example. It's a 50 x 60-inch faux micro-mink and lambs wool sherpa blanket. It's from Wolfmark (asi/98085). I like it in maroon. Pricing starts at: 12; $25.65-R. Check it out: http://www.wolfmarkties.com/.
The Bottom Line: Cozy up to a sale.
Baubles
The Pitch: This is a really cute idea for pin collectors and traders. Bauble Boards (asi/38922) offers appropriately named Bauble Boards, which are custom display boards that can hold anything that can be hung with a push pin. Pins push on firmly and won't fall out or poke through. The back has a writing surface for keeping notes or dates regarding each item displayed. You can get them in a variety of shapes, such as sports balls, hearts, apples and more and they can be hung with standard wall hangers, sit on a desk with an optional desk stand, or hung on lockers or file cabinets with optional magnets. They are made with recycled materials. Sell them with a lapel pin to start the collection. Pricing starts at: 15; $26.96-P. Check them out here: http://www.baubleboard.com/.
The Bottom Line: Keep me hanging on.
Top Picks
The Pitch: My guitar-playing son, Matt, would get a kick out of glow-in-the-dark guitar picks from In Tune Guitar Picks Inc. (asi/63122). These are fun for concerts, music schools, radio and band giveaways and more. Pricing starts at: 250; 38 cents-R. Email: chrissy@intunegp.com.
The Bottom Line: Keep on strummin'.
SUPPLIERS: Get FREE exposure for your new products in Advantages magazine!
Are you debuting truly new products in 2013? Get FREE exposure to 40,000+ distributor sales reps in Advantages magazine's mid-December New Products Preview issue. Send a high-resolution image of your product or products (at least 300 dpi at 4 x 4 inches; low-resolution images will be rejected) or a sample ASAP. Let me know what's new about the product and which of these categories it would fit into: Apparel, Sports, Business, Home Items, Meetings & Events, Health & Beauty, Travel & Leisure, Education. Email Editor Kathy Huston: khuston@asicentral.com.
DISTRIBUTORS: Calling All Sales Superstars!
We are looking for our next Advantages Sales Rep of the Year (DISTRIBUTOR SIDE ONLY) to be spotlighted in our January 2013 issue of the magazine. Nominate yourself or someone else who has come up with an incredibly creative campaign; blown the sales quota out of the water; gone above and beyond for a client or has stood out in some other way. Send me a 150-word-or-less email explaining your nomination ASAP: khuston@asicentral.com. Winners receive cold-hard cash and cold-hard bragging rights.