ADVERTISEMENT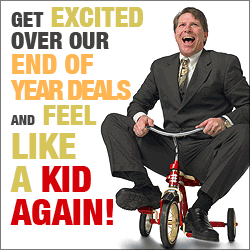 Get Comfy
The Pitch: I'd like to be wrapped up in a cozy blanket at all times. Heritage Sportswear (asi/60582) has the perfect item for comfort-cravers like me. It's the Poncho Pack: a fleece-lined poncho/stadium blanket, which comes in eight color combinations and can also be used as a seat cushion. Plus, it has a carrying handle. Pitch this to colleges, sports teams, outdoor events planners and more. Pricing starts at: 24; $30.56. See it here: http://web.herspw.com/.
The Bottom Line: All wrapped up.
Cover Your Ice
The Pitch: Here's part of your party-planning to-do list: Get champagne – check. Fill the ice bucket – check. Dress your ice bucket in a neoprene ice bucket cover imprinted with your client's logo? Yes, check this off too, with just such an item from Lisa's Unique Creations (asi/67688). This is a great idea for all types of special occasions, launches, grand openings, etc. Pricing starts at: 5; $20. Click here: http://www.lisasuniquecreations.com.
The Bottom Line: Cheers to you!
What's the Word?
The Pitch: The editors at Dictionary.com have named the "Word of the Year" and it is "tergiversate," which means "to change repeatedly one's attitude or opinions with respect to a cause, subject, etc.; equivocate." As in, as a woman, it's my prerogative to "tergiversate." But there is one thing I will never tergiversate about and it's everyone's need for a good dictionary (I am an editor, after all). Lewtan (asi/67230) offers the "New Revised Webster's Dictionary" with soft bound cover. It includes thousands of entries, and features commonly misspelled words, words of similar pronunciation and a sign language manual. This is ideal for home, office, dorm and classroom...like I said, everyone. Pricing starts at: 100; $3.64. Email: sales@lewtan123.com.
The Bottom Line: Get it in print.
Close Shave
The Pitch: I assume lots of men will be shaving tomorrow after growing their Novembeards for No-Shave November. So, I did a search on shaving products and came across this neat little travel kit in a reusable mini bag. It includes mouthwash, a Colgate toothpaste packet, toothbrush, a packet of hand and body lotion, a packet of shampoo, a packet of shave gel, and a razor and comb. Tell your travel-related clients about this item from Providence (asi/79980), which starts at: 25; $5.50. Click here: http://www.providenceline.com/.
The Bottom Line: It's all you need.