ADVERTISEMENT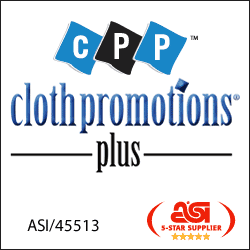 Hot Java
The Pitch: While I'm writing "Hot Deals," I'm often distracted by online articles I'm compelled to click on and read. Like "5 Quick Rituals for a Better Day," for example. One of the suggestions is "savor your coffee." And I really do. In fact, I'm going to get another cup right now … OK, I'm back (and they wonder why it takes me so long to get this newsletter together). Golden Valley Farms (asi/57704) offers 1.5-oz foil packs of organic coffee in various blends and they would be perfect as sales-call leave-behinds, tradeshow giveaways and more. Pricing starts at: 1800; $1.40. You can read about the company, follow the founder's blog and contact them here: http://www.goldenvalleyfarms.com/aboutus/.
The Bottom Line: The plan is foiled.

What's the Big Idea?
The Pitch: Last night I told my husband that I have to write an editorial today and don't know what I'm going to write about. He said, "So what do you do in that instance?" I said, "brainstorm with all the voices in my head." Here's a great idea for any brainstorming session: It's the Jumbo Pen from Worldwide Promotional Services Inc. (asi/98097). "Big ideas start with big pens," the supplier says. Hand these out at meetings and events. They are also a fun idea for school stores. Pricing starts at: 5000; $1.33. Email: SethSchulman@gmail.com.
The Bottom Line: 13 inches of ink.

Brushing Boot Camp
The Pitch: Dental hygiene is important, even life-saving. I just heard that cute Dr. Travis Stork from "The Doctors" say that daily flossing can increase your life by 1 ½ to 6 years. Get kids flossing and brushing correctly at an early age for lifelong benefits. Here's a cute product which would be perfect for your dental clients: It's a 3-minute tooth-shaped sand timer designed to help children achieve good dental health and have fun doing it. It's available from WOWLine (asi/98360) and pricing starts at: 150; $1.17. Click here: http://bit.ly/sMBUkv.
The Bottom Line: Minute by minute.

Calling All Superstars!
We are looking for our next Advantages Sales Rep of the Year and Sales Support Person of the year to be spotlighted in our January 2012 issue of the magazine. Nominate yourself or someone else who has come up with an incredibly creative campaign; blown the sales quota out of the water; gone above and beyond for a client or a sales rep or stood out in some other way. Send me a 150-word-or-less email explaining your nomination ASAP: khuston@asicentral.com. Winners receive cold-hard cash and cold-hard bragging rights.

Vote Now For Distributor Choice Awards
Every year Counselor magazine honors the best industry suppliers with our Distributor Choice Awards. Of course, we can't name the winners without distributors, because these awards are chosen solely by industry votes. Please click here to vote in the 2012 Counselor Distributor Choice Awards.
These highly valued awards will be given out to winning suppliers at the ASI Show in Orlando on Monday, January 16, 2012. We also invite you to attend the event and network with the top suppliers in the industry – as voted on solely by distributors.
Your  vote counts and we thank you in advance for your participation. Voting ends Friday, November 18.