Howdy, everyone. It's Thanksgiving Eve and since I don't thank you nearly enough, thank you! Thanks for your readership and your often funny responses to these little e-newsletters I send your way every week. Enjoy your turkey and pie and football and family, and enjoy this edition. Since we can officially start listening to Christmas music tomorrow (although I cheated and have started already), let's see if I can cleverly write this installment based entirely on holiday music! Send your feedback directly to: khuston@asicentral.com. It may be published in a future issue of Advantages magazine. For free information on products featured in Advantages, click here: www.advantagesinfo.com.
– Kathy Huston, editor 
The Joe Show: New Products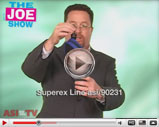 Looking for the hot-off-the-presses items available in the market? In this episode of The Joe Show, Counselor Managing Editor Joe Haley shows off some new products for 2010 that suppliers have sent to him recently. Check out the video, and wow your clients with some unique new offerings.
Click here  to see this new-products edition of The Joe Show.
ADVERTISEMENT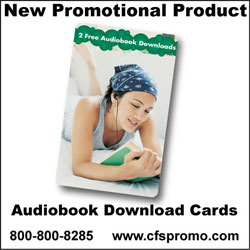 Snow Job
The Pitch: Let it snow, let it snow, let is snow, because Innovation Factory (asi/62667) brings you the SnowMover. It's a combo plow, ice scraper, shovel and broom that will remove snow from your car in a jiffy. This would be a great giveaway for car dealerships, motor vehicle centers, driving schools and more. Pricing starts at: 100; $21.23-R. See a video of its awesomeness in action right here: http://www.innovationfactory.com/.
The Bottom Line: Move it.
Ring My Bell
The Pitch: Jingle bells, jingle bells, jingle all the way to the playoffs. Hohner Inc. (asi/61241) has a jingle bell on a wooden handle that's just perfect for crazy, cheering fans. Actually, it's a fun idea for any special event. Item 101SP starts at: 75; $2.85-P. Click here: http://www.hohnerusa.com/index.php?1708.
The Bottom Line: Let's hear it for the noise.
Right at Home
The Pitch: I'll be home for Christmas; that's a fact … I cook the feast every year and try not to set the oven on fire (it's been done). Besides the smell of a turkey roasting, nothing makes a home feel cozier than candles, am I right? Seda Promo (asi/86171) offers all sorts of scents in their luxury candles, which burn for 40 hours and are hand-poured in Austin, TX. These would make an excellent gift for just about anyone and they come in a lovely box too. Pricing starts at: 48; $28.87-P. Go to: www.sedapromo.com.
The Bottom Line: Light it up.
Warm Welcome
The Pitch: Santa Claus is comin' to town, so show him some hospitality, wouldja? Admints & Zagabor (asi/31516) offers a single-cookie bag, filled with one large, fresh-baked chocolate chip, oatmeal raisin, macadamia, or double chocolate cookie. Let's face it, the chubby guy doesn't really need to be eating more than one cookie. These are also a delicious trade-show or special-event giveaway. Starts at: 250; $1.69-R. For more info about item 1COOK, email: info@admints.com. Click here to see a funny video about how you can score with this supplier's products: http://www.admints.com/Images/Video/Featureproducts.html.
The Bottom Line: It's the big one.
Capture It
The Pitch: It's beginning to look a lot like Christmas, especially at the mall, but it's been looking like Christmas there since Halloween (don't you hate that?). Make those memories last with a special deal on a brand-new, palm-sized, high-definition video camera (item HD007) from Digital Packaging Inc. (asi/49727). This supplier is offering next-column pricing on all products through 12/31/09, if you mention ESP Online Special. This handy camera would be an ideal incentive or recognition gift. Check it out here: www.digitalpackaginginc.com or email: sales@digitalpackaginginc.com.
The Bottom Line: Movie star.