The Joe Show: New Products

 Looking for the hot-off-the-presses items available in the market? In this episode of The Joe Show, Counselor Managing Editor Joe Haley shows off some new products for 2010 that suppliers have sent to him recently. Check out the video, and wow your clients with some unique new offerings.
Click here  to see this new-products edition of The Joe Show.
ADVERTISEMENT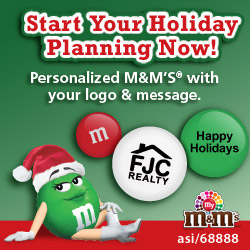 Sappy Sales
The Pitch: I bring you a maple-y good gift set featuring pure maple syrup, maple spread, jellied maple spread and granulated maple sugar. (Where are my pancakes?) It's from Heritage Yamaska Dabbotsford Sugarbush (asi/60595). Say this supplier's name 10 times fast. Item #676-430 starts at: 24; $14.28-R. Click here: http://www.heritageyamaska.com/.
The Bottom Line: Pour it on.
State of Mind
The Pitch: This just in: Vermont is the healthiest state in all of the land, according to the United Health Foundation. In a tip of the hat to the Green Mountain State, Entrees to Excellence (asi/52507) offers Chocolates of Vermont (item LC02011), a collection, the supplier says, "made from the rich, pure, natural tastes and memorable moods of New England." I seem to be on a food kick this edition, huh? Well, food does make a perfect holiday gift. Pricing for this item starts at: 1; $27.85-T. You can't taste it here, but you can see it here: http://www.entreestoexcellence.com/p-113-chocolates-of-vermont-2785.aspx.
The Bottom Line: For the sweet tooth.
ADVERTISEMENT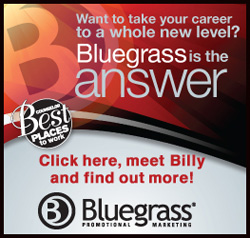 What's the Plan?
The Pitch: My dad says a lot of crazy things (don't all dads?). But this always holds true: "If you fail to plan, you plan to fail." Helping out with all that planning is Waldor Products (asi/94770), which is offering 10% off EQP on their weekly and monthly planners. Click here: http://www.waldorproducts.com/.
The Bottom Line: Take note.
You're Covered
The Pitch: Now this is a hot deal. Actually, it's kind of a warm and cozy deal. Heritage Sportswear Inc. (asi/60582) is offering the adult relay jacket for only $9.99 through November 30. The jacket is wind- and water-resistant and has safety reflective piping around the chest and collar. Check it out: http://web.herspw.com/.
The Bottom Line: It's a winner.
In the Fold
The Pitch: It's all in the presentation and JP Graphics Inc. (asi/63058) will give you 10% off your order of presentation folders through November. These will come in handy for all those kick-off meetings in January. To get the discount, enter coupon code GD5MPLP8 in your shopping cart (I love coupons … and shopping carts). Go here: http://www.justprintonline.com/hiflex/index.php.
The Bottom Line: Keepin' it together.
From Team ASICentral: What's Wrong With This Email?
Think you know proper business email etiquette? Prove it by editing this poorly written message! You could get your name in next week's newsletter. Got questions, comments or any type of feedback regarding anything ASICentral, don't hesitate to contact us at feedback@asicentral.com.