Sales Tip of the Week
It's Veterans' Day, so I'd like to acknowledge everyone who has served or is serving in our military, and also those of you who have relatives serving in the military. Thanks for your sacrifices. Where would we be without you? Please take a minute to thank a veteran today (everybody knows at least one) and enjoy this edition. Send your feedback directly to: khuston@asicentral.com. It may be published in a future issue of Advantages magazine. For free information on products featured in Advantages, click here: www.advantagesinfo.com

– Kathy Huston, editor 
The Joe Show: Eco-Friendly Items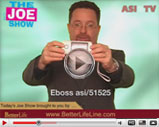 Looking for the latest green items available in the ad specialty market? In this episode of The Joe Show, Counselor Managing Editor Joe Haley shows off some items from the fastest-growing product category in the industry. 
Click here to see this eco-friendly products edition of The Joe Show.
ADVERTISEMENT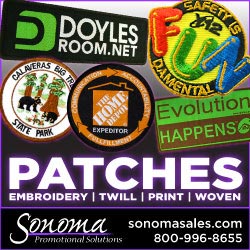 The Suite Life
The Pitch: While we're on the topic of giving thanks, Soundline (asi/88241) has a cool CD/candy combo in their Sweets & Suites collection. Item HCBX1 features a mix of hard candy in a thank-you bag, plus a full-length CD of soft piano music. Perfect for gift-giving this time of year. Think about sending your own clients one for Thanksgiving. Pricing starts at: 25; $13; S. Check it out: http://www.soundline.com/.
The Bottom Line: Timely twosome.
White and Bright
The Pitch: OMG, girlfriends, you know that tooth whitening and lip plumping are all the rage. I used whitening toothpaste and am wearing lip plumper right now as a matter of fact. Well, Whiter Image (asi/97066) offers the to-go teeth whitening system with a vanilla-flavored lip shine plumper. The Chic-Flic Duo Pen has a teeth whitening gel and a proprietary lip shine plumper in one case with white stones, mini LED lights and mirrors built in. This is the right choice for any of your beauty-related clients, as well as promotions geared towards girls on the go. Pricing starts at: 12; $33-P and if you spend $1000, the supplier will throw in five more pens. See it here: http://www.whiterimage.com/product-chic-flic.html.
The Bottom Line: Big smiles! 
Fur Factor
The Pitch: This is, as my mom would say, "ADORABLE!" (She says everything is adorable.) Item 140 from Gemline (asi/56070) is a microfiber mini-tote with faux fur trim and a front pocket. It's black with black fur, but they have a red with white fur version too. Plus, they have holiday sales pricing on it at: 100; $3.98-R (expires 12/31/09). Click on: http://www.gemline.com/.
The Bottom Line: All the trimmings. 
Pining Away
The Pitch: Couldn't you just imagine sipping your eggnog by a cozy fire ... under your Snuggie ... all toasty-like from this set of four assorted pine tree-etched highball glasses from Sterling Cut Glass Co. Inc. (asi/89663)? Item 03-206H is on sale at: 24; $20-R. This would make a lovely gift for anyone who drinks anything. See them here: http://www.distributorcentral.com/.
The Bottom Line: Show them your etchings.
A Firm Handshake
The Pitch: Here's an interesting tidbit (do with it what you will): In ancient times, people shook hands to make sure the other was not carrying any weapons. These days, the handshake is a lot more friendly (although it does stand to reason that not packin' weapons is more friendly). At any rate, I love this award, which would be a unique way to say "thanks," or "good job" to any employee or best customer. Item ML215 from Martin Line (asi/68924) is an optical crystal award featuring a handshake atop a crystal base. The supplier is offering it on EQP through 12/31/09 if you use the code asi2009. Click here: http://www.martinline.us/.
The Bottom Line: Shake on it.