Sales Tip of the Week

So, hello again. I hope I don't regret this, but I am thinking the Phillies could just pull it off and repeat a World Series win this week. If the Yankees win tonight, you can all send me either your commiserating or told-you-so emails tomorrow. To get the momentum going, I searched for Philly-related products (don't worry, they aren't just for Philadelphians or Philly fans). Enjoy! Send your feedback directly to: khuston@asicentral.com. It may be published in a future issue of Advantages magazine. For free information on products featured in Advantages, click here: www.advantagesinfo.com.


– Kathy Huston, editor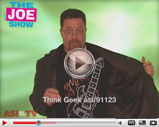 The Joe Show: New Products
Looking for a sneak-peak at the hottest products for 2010? In this episode of The Joe Show, Counselor Managing Editor Joe Haley previews several new items that'll be all the rage next year. Check out the video and be the first to dazzle your clients.

Click here to see yet another new-products edition of The Joe Show. 



ADVERTISEMENT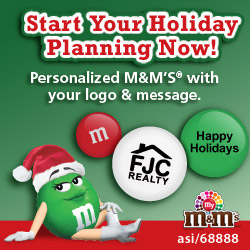 That's My Bag
The Pitch: Limelight Ent. (asi/67557) has a really cute city-themed tote bag with a destination graphic on top, as well as a zipper closure. It's made of 300 denier vinyl-backed polyester. I searched "Philadelphia" (item 2000), but you can get it for any location or theme. This would be perfect for tourism boards, travel agencies, resort towns, special events and more. Pricing starts at: 25; $6.08-R. See it here: http://www.limelightusa.com/.
The Bottom Line: City sales.
ADVERTISEMENT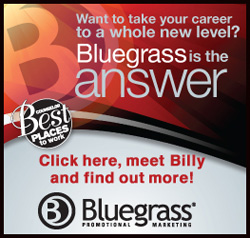 Musical Genius
The Pitch: Just in time for the holidays, Peter Pauper Press Inc. (asi/77802) brings you item #4061, The Nutcracker 56-page hardcover book, which comes with The Nutcracker CD recorded by Eugene Ormandy and The Philadelphia Orchestra. I've seen this orchestra in action and they are excellent. This is a great gift for anyone. Pricing starts at: 100; $10.49-R. Click here: http://www.peterpauper.com.
The Bottom Line: Two-in-one gift.
That's Twisted
The Pitch: The Phillies aren't the only treat from Pennsylvania. Sweet Nut Tree (asi/90392) says they go to the heart of Pennsylvania pretzel country to offer the finest mini pretzels in a 2-gallon gift tin. Item CPR2-1 starts at: 24; $25-R. Why not send these to your loyal clients to show appreciation for their business this Thanksgiving? Or encourage them to do the same for theirs. Check out this supplier's yummy snacks at: http://www.sweetnuttree.com/.
The Bottom Line: Snack break.
Show Me Some Love
The Pitch: Of course you know that Philadelphia is affectionately known as the City of Brotherly Love. Why don't you help show a brother (or sister) some love? Valentine's Day is only about three months away in February, which is also National Heart Health Awareness Month and Custom Printing II Ltd. (asi/47971) has a 2-oz. candle in a heart-shaped tin. It comes in a variety of colors and scents and it would also make a nice wedding or sorority ball favor. Item CAPT400 starts at: 100; $1.29-R. Click here: http://www.customcrest.com/.
The Bottom Line: Have a heart.
Clear Vision
The Pitch: The umps better clean their glasses tonight so they don't botch another call like when they called my Chase Utley out the other night when he was safe. Yes, I call him "my Chase Utley." Don't judge. Dynamic Labs (asi/51181) has just what they need. Item 2010210 is a 1-oz. bottle of lens cleaner for regular and antireflective-coated surfaces. It's designed for use with eyeglasses, but the supplier reports it is also used for cleaning sunglasses, electronics, and computer screens. This is a great giveaway for anyone, because anyone can use it, but of course, think of eye-related programs, as well as electronics trade shows and more. Pricing starts at: 162; $1.48-P. See it here: http://dynamiclabs.net/.
The Bottom Line: No smear campaign.
From Advantagesmag.com: Listen to Our Podcast!
What constitutes "business casual" these days? Listen as Advantages Senior Associate Editor Jen Zorger speaks with image consultant Clare Spiegel about various "looks" for your client's next apparel program: http://www.asicentral.com/asp/open/news/advantages/index.aspx.

Advantages is bringing over 60 top suppliers to a city near you. 
Come to the industry's largest and most popular traveling show, the ASI Advantages Roadshow. For a list of cities and dates, visit http://www.asishow.com/advroadshow/. Admission is free for all distributors and salespeople! 
Advantages™ Hot Deals is a trademark of the Advertising Specialty Institute. You were sent this newsletter as a benefit of your ASI membership. Copyright 2009, ASI. All Rights Reserved. 
If you'd like us to send Advantages Hot Deals FREE to anyone else at your company (or to your off-site sales reps), go to www.asicentral.com/newsletters and complete the online form.
Interested in advertising in Advantages Hot Deals? Send an email to ddienna@asicentral.com
Click here to subscribe to Advantages™ magazine. 
Advertising Specialty Institute®, 4800 Street Road, Trevose, PA 19053