SPONSORED BY


Life is a Cabaret, old chum … at least it is here at ASI. Tomorrow evening, we're having a Cabaret Night, complete with karaoke and a special appearance by Justin Guarini (2nd runner up, first season of American Idol.). Jealous? I would prefer Cabernet Night, but what the heck … it should be fun.

Sales Tip of the Week
Hope you'll have fun with this issue, too. Enjoy and send your feedback directly to: khuston@asicentral.com. It may be published in a future issue of Advantages magazine. For additional information, contact the supplier. To unsubscribe, follow the instructions at the end. Click here to subscribe to Advantages magazine.
– Kathy Huston, editor




ADVERTISEMENT


Party People
The Pitch: I'm going to be handing out the "flair" at our above-mentioned Cabaret Night, so if you'd like a feather boa, a pearl necklace, some sort of roaring '20s-style hat (or Justin Guarini's autograph), I could possibly hook you up. And Proinnovative Inc. (asi/79840) hooks you up with a great party item as well. Item #080650 is a confetti shooter. With each shot, a shower of colorful foil confetti and streamers are released with a loud pop. Each ships with a six-shot cartridge. Just perfect for New Year's Eve celebrations. Pricing starts at: Qty.-250; list price-$2.25; price code-R. Web address: www.proinnovative.com
The Bottom Line: Shoot 'em up.
Bear Market


ADVERTISEMENT

The Pitch: So, I'm sitting here choosing items for this edition and our office manager delivers a package. Upon opening (two seconds ago), I find an adorable stuffed bear with a Santa hat and red scarf, and an attached tag that says, "Kathy, we look forward to seeing you and Advantages at one of the upcoming trade events in 2009." Thank you very much, Jim Socci, at Artistic Toys Manufacturing Inc. (asi/37122). And what's great for you is the supplier is running a year-end special: 120 pieces of the 13-inch Santa Cuddle bear (item S2090), including the variable data printed tag and printed letter, assembled, packed and postage drop-shipped to each customer for $20 (R) each. Web address: www.artistictoysmfg.com.
The Bottom Line: Cuddle up to it.

ADVERTISEMENT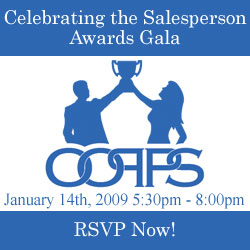 Say Ahhhhh
The Pitch: On our ASI Internet radio show yesterday (hear it at www.asicentral.com/radio), we talked about how some spas are putting a positive spin on unemployment with "Pink Slip Pick-Me-Ups." Yes, if you are out of work you can still work on your beauty routine with discounted facials and spa treatments at some venues. But you don't have to be unemployed to take advantage of a free spec sample from Aloe Up Suncare Products (asi/34362). Item CBB0045 is like a day at a spa in a collapsible box. It's full of skin-care products, including sunscreen, light moisturizer, Aloe Ice jelly, bath confetti, gel eye mask, cucumber eye patches and more. A customized gift card is included. Do you have some client contacts that have been laid off? They will wind up in another position and will remember you if you send them a special gift like this to lift their spirits. Or encourage your clients to do the same. Pricing starts at one for $90 (R). For the free sample, send your customer's high-quality art/logo to: kate@aloeup.com or connie@aloeup.com. Web address: www.aloeuppromo.com.
The Bottom Line: Stress relief.
ADVERTISEMENT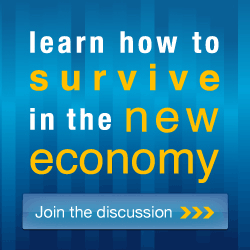 Sentimental Journal
The Pitch: Everyone's thinking about writing a book these days: Sarah Palin, Joe the Plumber, the pregnant man (he's pregnant again, did you know?). For aspiring authors everywhere, Pomegranate Communications Inc. (asi/78928) offers item K179, a deck of cards with words of wisdom from eminent writers on the craft of writing. I think this would be swell for writers' groups, liberal arts schools, book stores and more. Pricing starts at one for $9.95 (P). Web address: www.pomegranate.com.
The Bottom Line: Quotation station.
Leave a Message
The Pitch: This is cool … a new twist on the silicone wristband. The Voice Recorder on the Go, item TA5002 from Sweda Company LLC (asi/90305), has a12-second voice recorder built into the band. With one-touch record and play, you can talk into your wrist and pretend you're Maxwell Smart or Inspector Gadget or something. Wouldn't this be a fun gift for retail stores to give to loyal customers, so they don't forget where they parked the next time they visit? You can get it for as little as $5.99 (R). Check it out at: www.swedausa.com/frontend/proddetail.asp?pn=TA5002&co=10000171.
The Bottom Line: Get smart.
Check It Out At ASICentral.com
You know, besides my weekly "Sales Tip" videos, my colleagues here also work hard at bringing you fun and informative video and audio for your viewing and listening pleasure. For the latest editions of The Joe Show and weekly news PromoGram videos, to educational webinars and podcasts and more, we've got tons of streaming media ready and waiting to be accessed. Simply click on www.asicentral.com/videos ... oh and you might want to pop some popcorn first.
Are You a Million-Dollar Sales Pro?
ASI has an exclusive learning opportunity just for you: the Million-Dollar Sales Summit will be held at the ASI Show Orlando and will be chock full of tactics and information to boost your sales in 2009. Plus, you'll hear from a nationally recognized sales strategy consultant about how to leverage your client base in economically challenging times. Seating is limited, so go to www.asishow.com/Education/ORMillionDollarSales.html to register and for additional information. The event is open to distributor salespeople making $1 million or more and distributor principals will not be admitted.

Advantages is bringing over 60 top suppliers to a city near you.
Come to the industry's largest and most popular traveling show, the ASI Advantages Roadshow. For a list of cities and dates, visit http://www.asishow.com/advroadshow/. Admission is free for all distributors and salespeople!
SPONSORED BY


Advantages™ Hot Deals is a trademark of the Advertising Specialty Institute. You were sent this newsletter as a benefit of your ASI membership. Copyright 2008, ASI. All Rights Reserved.
If you'd like us to send Advantages Hot Deals FREE to anyone else at your company (or to your off-site sales reps), go to www.asicentral.com/newsletters and complete the online form.
Interested in advertising in Advantages Hot Deals? Send an email to ddienna@asicentral.com
Click here to subscribe to Advantages™ magazine.
Advertising Specialty Institute®, 4800 Street Road, Trevose, PA 19053